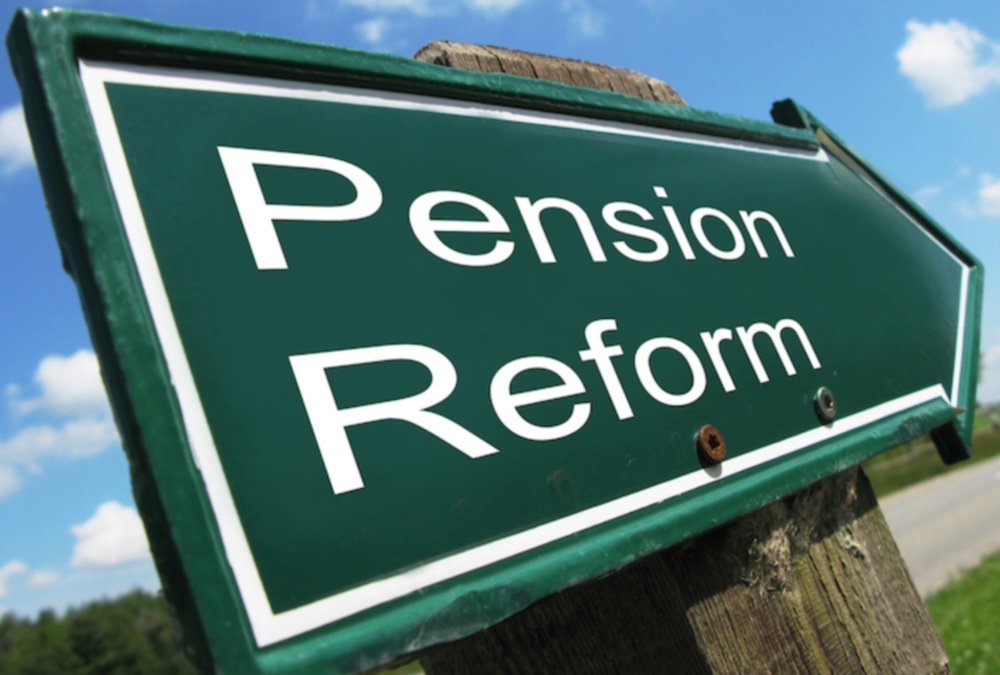 Illinois state Rep. Chris Miller (R-Oakland) is disturbed but not surprised by a new Tax Foundation report that ranks the state third worst in the country at pension-plan funding.
"This has been an ongoing issue for years that Springfield has refused to deal with," Miller told the East Central Reporter. "No one can blame pensioners for accepting the deal they were given. It's the lawmakers that have been financially irresponsible. Pensioners are getting up to a 2,500-percent return on their investment. That's in no way sustainable when in the real world you're happy for a 20-percent return."
Based on fiscal-year analysis from 2017, researchers found that Illinois' public pensions are funded at just 38 percent to rank No. 48 in the country, ahead of only New Jersey and Kentucky. The findings are based on calculations comparing the market value of the pension fund's assets to its accrued pension liabilities, derived from data released by the Pew Charitable Trusts.

Illinois state Rep. Chris Miller (R-Oakland)
"We have to be willing to admit we have a problem to really be able to do something about it," Miller said. "There needs to be transparency, and so far no one's willing to do anything other than kick the can down the road to try to make the budget look better. There has to be a correlation between real-word math and what goes on in state government."
Without serious reform, Miller predicts the state will only continue to see the mass exodus of residents it has experienced the last several years.
"Until we're willing to put government workers in the kinds of 401k plans that everyone has, these types of problems aren't going away," Miller said. "Right now, they're a whole bunch of people paying around $200,000 or so into the system over a 30-year work career, then retiring by their mid-50s and collecting about $2.5 million in pension payments. Even if the state matched pension funds at 100 percent, that kind of system isn't unsustainable."