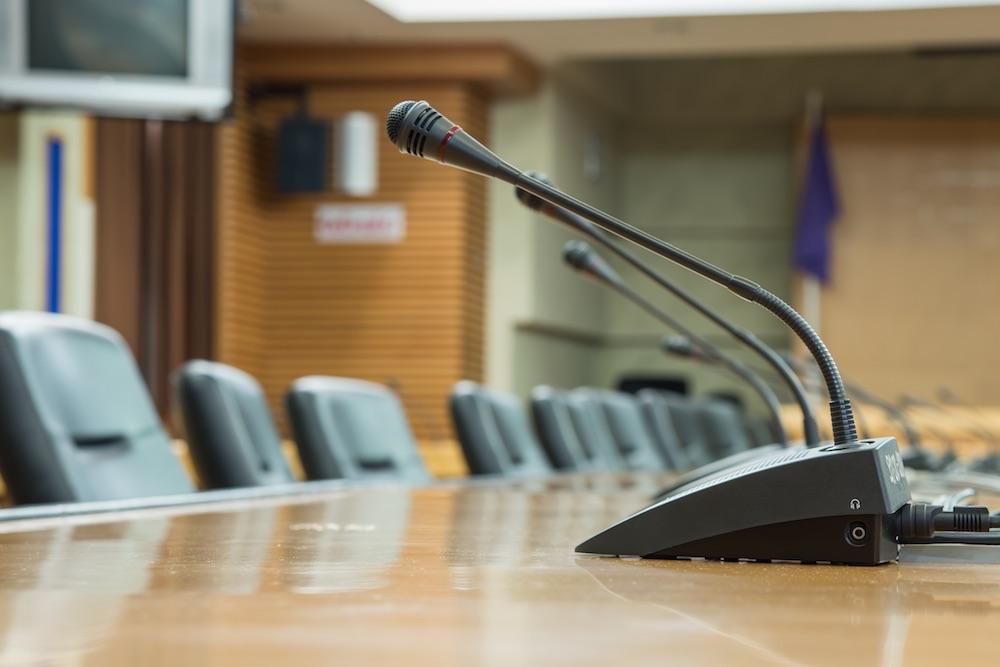 Village of Oblong Village Board met July 3.
Here is the minutes provided by the board:
Members Present: Mayor Teresa Fielder, Clerk Ladora Boyd, Trustee Angie Fear, Trustee Dave Hasty, Trustee Keith Waldrop, Trustee Jeron Harris and Treasurer Jan Miller,
Absent: Trustee Jay Haines and Trustee Bill Burke.
Others Present: Police Chief Chad Pusey, Tom Compton (Daily News) and Chris DeWitt (WTYE/WTAY).
The meeting was called to order at 7 pm by Mayor Fielder with everyone standing for the Pledge of Allegiance.
The Regular Board Meeting Minutes of June 5th, 2019, were approved with a motion by Keith and a second by Jeron. Four (4) ayes, motion carried.
There were no additions or deletions to the agenda this month.
There were no Delinquent Water Bill customers at the meeting this month.
Mayor's Comments:
Teresa stated that the Village had received a letter from Oblong Township thanking the Village for letting Paula water and maintain the landscaping in the Oblong Cemetery. Teresa stated that Gary gave a copy of the letter to Paula.
Teresa stated that the Village had received a grant in the amount of $3,600 from the Mary Heath Foundation for the purchase of Emergency Cots, Blankets, Cot- mats and 2 AED machines (one will be located in the Activity Room and the other in Gary's truck).
Teresa mentioned that Deb Brown, from Save Your Town, was here on July 2nd, for the walking tour of the downtown businesses and gave some ideas to both the Village and Chamber of Commerce. Teresa said that Deb Brown would be sending her suggestion to Chad Harmon. Deb Brown suggested that the Village of a High School Junior and Senior set on the Village Board. The Students would not have any voting privileges but could give their perspective on issues before the Board. She also suggested having workshops (town hall meetings) to update the public on project or topic the Village is doing and/or completed. Deb stated that the Village should legally go after owners of buildings in the downtown area that are using the buildings for storage only and letting the building deteriorate. Teresa stated that she had talked with Alex Pleasant (CCDA) and he said that CCDA is heading that way.
Teresa stated that there are a few lawns in the Village that are needing to be mowed. The property owners will be receiving ordinance violation if the lawns are not taken care of.
Teresa mentioned that this Saturday is the 3rd Annual Hootenanny at the Park.
Teresa stated that she wanted to thank the Village Board and all those who help with the Village.
Reports of Committees:
Police: Chad stated that the traffic fine amounts have gone from $120 to $164 effective as of July 1st and that if a driver gets caught texting while driving it is now a moving violations. Keith asked Chad if the department is using body cam or not. Chad stated that yes the department does use the body cams.
Building & Park: Keith stated that he had spoken with State Senator Dale Righter about getting some financial help for repairs to the walking path and lighting. Keith said the bill was passed that had the funding attached to it.
Sidewalks & Lights: Teresa stated that Gary will be talking to Ameren about placing a street light at the corner of East Texas Street and Oak Drive through an Ameren Grant.
Street & Alley: Angie stated that she had nothing to report. Teresa stated that the Village has purchased the street sweeper attachment for the backhoe and have received several good comments. Keith also mentioned that he also mentioned possibly getting financial help for South Range Street repairs to Dale Righter's Office. Keith stated that he did not know if it would be this year or next year of possibly getting this help.
Water & Sewer: Dave stated that there has been a water leak since last month's meeting. Dave also mentioned about the grass being blown out in the street when people are mowing. There is an ordinance against blowing the grass into the street.
Finance: Jeron stated that had nothing to report this month.
Development: Teresa stated that the Village has received the camping signs and they are up. Teresa mentioned that Roger Colmark has been in contact with Bill about getting the rest of the TIF ground sold. Bill has some interested people for a couple of lots.
Ad Hoc (Dilapidated/Unsafe Buildings & Ordinances):
Teresa stated that there was a TIF Grant Application turned in from Charlie and Lisa Pinkston asking for some TIF money to go towards roof repairs/ replacement. The Committee recommended Charlie and Lisa receive $3,500 towards the expense of roof repairs/replacements. Motion by Keith, with a second by Dave, to give Charlie and Lisa Pinkston a TIF Grant of $3,500. Four (4) ayes, motion carried
Teresa stated that the Hometown Pride award for July is Randy and Nikki Fancil on 203 North Garfield Street.
Teresa gave an update on the 313 North Wilson property. Teresa stated that she had talked to the Village attorney to see if he had heard back from the law firm that is representing a hospital who has judgement filed against one of the heir. Village attorney had not heard back, so Teresa asked him to send another letter to the law firm; if no response this time she asked him if the Village could file a lien/judgement to be reimbursed for the mowing and legal expenses the Village has incurred.
Teresa mentioned that there is a manufactured home in the Village limits that is under the 900 square feet of living space that is required in the Manufactured Home Chapter of the Codebook. This was discussed during the Committee meeting and decided to contact the Frank X. Heiligenstein, Illinois Codification Service, to get his opinion. Ladora contacted Frank X. and he said not to remove that part of the ordinance but instead the Board can decide to wave that stipulation if someone wants to bring in a Manufactured Home that has less than the 900 square feet of living space.
Next Ad Hoc meeting is scheduled for July 31st, at 3:30 pm.
Motion by Dave, with a second by Angie, to pay the bills that were on the warranty list and any utility bills, bills that will incur a late charge or reimbursements to employees. Four (4) ayes, motion carried.
There were no other items of business this month
Motion by Jeron, with a second by Angie, to adjourn the meeting at 7:30 pm. Four (4) ayes, motion carried.
http://www.villageofoblong.com/minutes/2019/minutes/july-minutes-2019.html