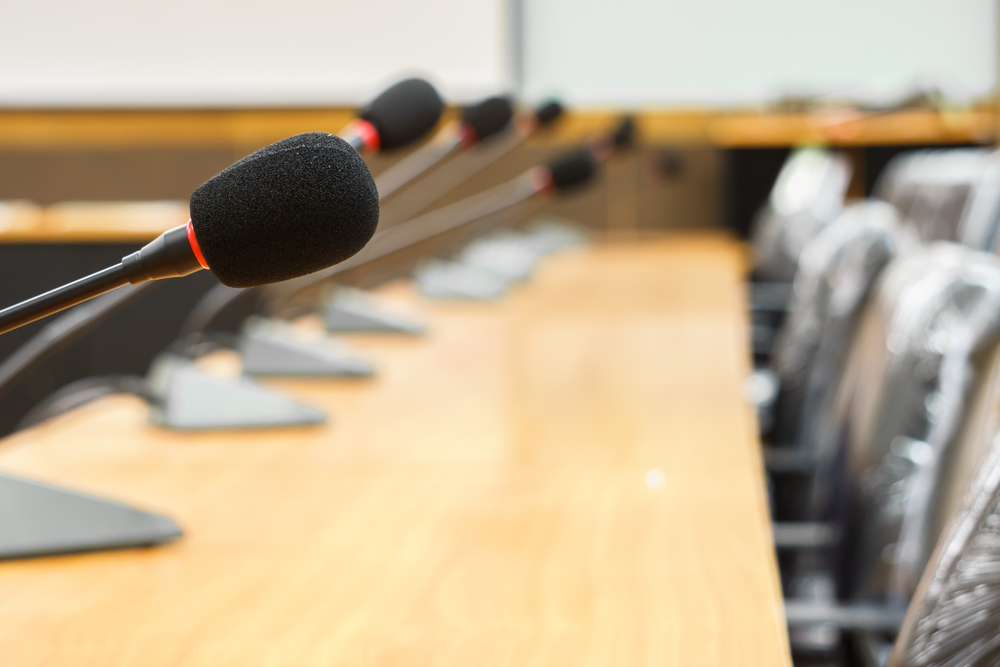 City of Olney City Council met July 22.
Here is the agenda provided by the council:
1. Call to Order
2. Pledge of Allegiance to the Flag - Prayer
3. Roll Call
4. Presentation of Consent Agenda
4-A Approve Minutes of Council Meeting on July 8, 2019
4-B Approve and Authorize Payment of Accounts Payable July 23, 2019
4-C Amend Special Event Request: Closure of Whittle Avenue from Market Street to Chestnut Street from 5:00 P.M. on July 27, 2019, to 9:00 P.M. on July 28, 2019 for the Whittlefest Concert & Cornhole Tournament
4-D Raffle License: Richland County HEA
4-E Raffle License: Quilts of Valor Foundation
5. Removal of Items from Consent Agenda
6. Consideration of Consent Agenda
7. Consideration of Items Removed From Consent Agenda
8. Presentation of Ordinances, Resolutions, Etc.
8-A Tourism Grant Request: Fireside Cornhole Tournament – Whittlefest on July 27 & 28, 2019 (Center Shrine Club)
8-B Tourism Grant Request: National Barrel Horse Association Event on September 20-22, 2019 (White Squirrel Saddle Club)
8-C Request: Class V Liquor License for Sally's (Anthony Booth)
8-D Possible Ordinance: Amend Section 5.12.070 (Restriction on Number of Licenses Authorized) of the City of Olney Municipal Code (City Manager Barker)
8-E Resolution: Amend the Budget for Fiscal Year 2019-2020 for an Influent Flow Monitor (City Manager Barker)
8-F Ordinance: Authorize Sale or Disposal of Items of Personal Property from the Fire Department – Miscellaneous Lighting (Fire Chief Hill)
8-G Resolution: Accept Quote for SCBA Cylinders for the Fire Department, Waive Formal Bidding Procedures, & Authorize Expenditure for SCBA Cylinders (Fire Chief Hill)
8-H Ordinance: Authorize the Disposal of Items of Personal Property Owned by the City of Olney – Donation of SCBA Cylinders (Fire Chief Hill)
8-I Resolution: Amend Fiscal Year 2019-2020 Budget for Fire Department Thermal Imaging Cameras (Fire Chief Hill)
8-J Resolution: Support OSLAD Grant Application for Improvements at the Olney City Park (City Manager Barker)
8-K Set Date for Trick-or-Treat (Councilman McLaughlin)
8-L Discussion: Section 6.04.040 (Disturbing the Quiet) of the City of Olney Municipal Code (Councilman McLaughlin)
8-M Discussion/Possible Action: City of Olney Tourism Fund Choice of Mural Topic (City Clerk Sterchi)
8-N Resolution: Accept Quote for Replacement Pump at the Polk Lift Station & Waive Formal Bidding Procedures (City Manager Barker)
9. Reports from Elected and Appointed Officials
9-A Status Report-City Manager
9-B RCDC Report
9-C Chamber of Commerce Report
9-D Parks & Recreation Board Report
9-E Tourism Board Report
10. Public Comments/Presentations
11. Adjourn
http://www.ci.olney.il.us/Agenda%20jul%2022.pdf