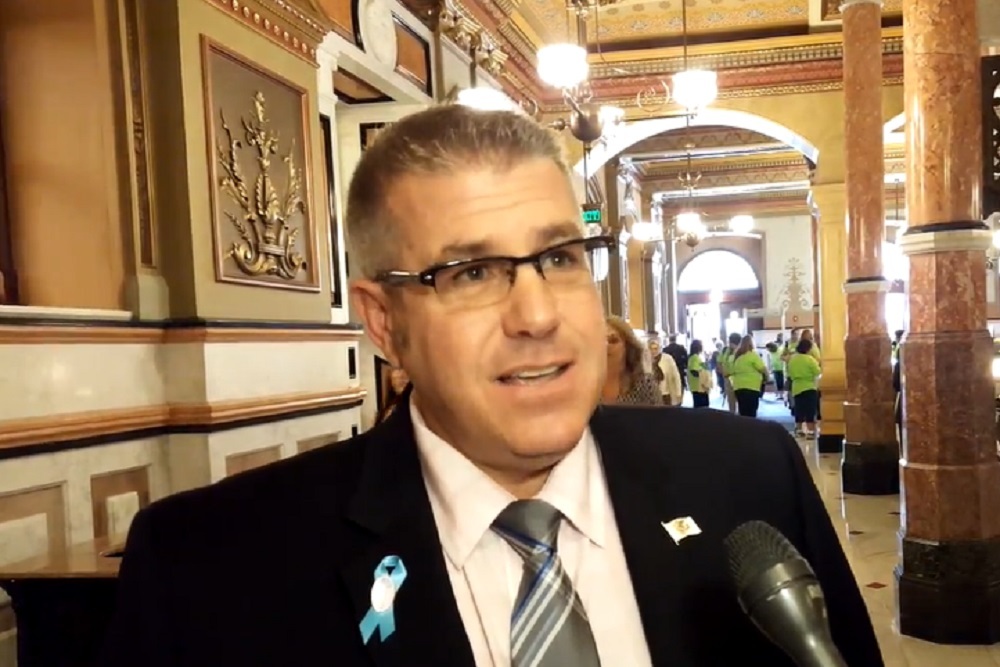 Illinois state Rep. Darren Bailey (R-Louisville) | repbailey.com
Local activist Warren Le Fever cannot think of a better result from Illinois state Rep. Darren Bailey's (R-Xenia) first bill signed into law.
Bailey's House Bill 1873, recently signed by Gov. J.B. Pritzker, doubles the fines – to up to $1,000 for repeat offenders – for people who violate the no-passing law around school buses when they are picking up or dropping off children.
"Around here, in this part of the world, people think making it tough on people who go around school buses is a pretty good idea," Le Fever told the East Central Reporter. "We had three kids killed by a girl that ran around a school bus in the Terra Haute area last year. Indiana has passed a law about passing school buses."

Community activist Warren Le Fever | Facebook
Presently, drivers in Illinois are required to stop before meeting or overtaking – from either direction – a school bus stopped for the purpose of loading or unloading students. The law applies to any and all locations including, but not limited to, highways, roadways, private roadways, parking lots and school property. Drivers are also required to make a full and complete stop if the school bus is displaying the visual signals specified in the code, i.e. flashing lights, stop signal arm extended, etc.
The penalty for violators can include suspension of one's driver's license for up to three months upon conviction.
"It's one of those things that they wanted to pass and the people wanted to support it because of what happened," Le Fever said.
Still in his first-term, Bailey recently announced that he will be running for the 55th District State Senate seat soon to be vacated by retiring Sen. Dale Righter (R-Mattoon).
"I have no problem with what he's doing," Le Fever said. "Since Dale Righter is retiring, he would be a good replacement. He's strong from this area, so he understands how things are here. He understands how things are in agriculture. He understands our business and he understands how screwed up Illinois is."
Bailey has vowed to continue pushing the same values he has fought for since arriving in Springfield, which has including taking stands against late-term abortions, the tax increase on motor fuel, the constitutional amendment for a progressive income tax, legalization of recreational marijuana and the $15-per-hour minimum-wage increase.