Rep. Miller on millennial flight: Successful people will not just sit back and say, 'Please tax me more'
Illinois state Rep. Chris Miller (R-Oakland) | Facebook
Freshman Illinois state Rep. Chris Miller (R-Oakland) did not need a new Smart Asset study to tell him most of the people that can escape the state's tyrannical tax system are electing to do just that.
"The people with a little bit of influence that live in the state of Illinois are among the most mobile people in our society," Miller told the East Central Reporter. "Since we're in a global society, the idea that you have to be in a certain place to go to work doesn't exist anymore. The millennials that are successful people aren't just going to sit around and say 'please tax me more.'"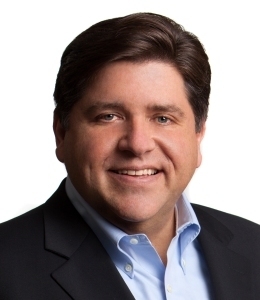 Gov. J.B. Pritzker
Examining the population shifts of all those under 35 with adjusted gross incomes of at least $100,000, the national survey found successful millennials in Illinois are fleeing the state at a rate faster than any other U.S. state's exodus except for New York. Over a yearlong period commencing in 2015, some 2,248 such millennials bolted the state, giving even more rise to a trend that has seen the state's overall population drop in each of the last five years.
What's more, a 2018 University of Illinois at Springfield poll found that two of three Illinoisans younger than 35 have considered relocating out of state with runaway taxes serving as their greatest motivation.
"It costs up to $20,000 more to live in Illinois versus states like Tennessee, Indiana, Missouri, Texas and Florida," Miller added. "They're doing the math and thinking, 'I'm out of here.'"
With Gov. J.B. Pritzker's new $40 billion state budget packed with at least 21 new provisions that pave the way for higher taxes or fees, Miller laments that the mass exodus isn't likely to slow any time soon.
"It's going to exacerbate the whole problem because these are successful contributors to society that are leaving," he said. "These are people contributing to our culture and tax base and until we get real serious about looking at what's driving people out of the state and fixing the problem, the escalation is going to continue and things are going to get worse here in the state."
Want to get notified whenever we write about
Illinois State Representative Chris Miller
?
Next time we write about Illinois State Representative Chris Miller, we'll email you a link to the story. You may edit your settings or unsubscribe at any time.
Sign-up for Alerts
Organizations in this Story
Illinois State Representative Chris Miller
More News