Rep. Miller warns Southern Illinois: 'Don't let Pritzker and Madigan dig deeper into your wallet'
Newly elected state Rep. Chris Miller (R-Oakland) isn't holding back in voicing his opposition to Gov. J.B. Pritzker's proposed tax increases.
"The party in power looks at Illinois' worst-in-the-nation credit rating, highest unfunded pension liabilities, one of the highest tax burdens, rampant corruption, and has the gall to point fingers at you," Miller said in a press release. "Maybe the solution is growing jobs by removing regulations and welcoming businesses. Speaker [Mike] Madigan and the Democrats won't even discuss those bills."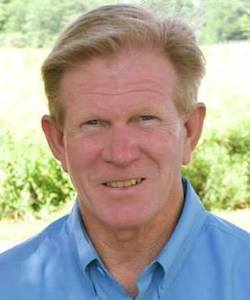 State Rep. Chris Miller (R-Oakland)
Miller added that he feels all the policy "solutions" put forth by the Democratic majority thus far this session in Springfield "show they think the reason families are fleeing and our finances are in the garbage is because you don't pay enough in taxes."
He pointed to proposed tax increases that include a progressive tax, gas tax and plastic bag tax as Exhibit A for his argument.
"They say they are going after the rich, but why should we trust them," he added. "What level of financial competence have they ever displayed to qualify them to tell us folks in Southern Illinois how to live our lives?"
Any way you look at it, Miller said, the math in Pritzker's progressive tax plan doesn't add up, just like his claim that only the rich will see a tax increase. He points to a recent Illinois Policy Institute report that concluded the average family in Illinois would have to pay an extra $3,500 just to cover Gov. Pritzker's spending promises.
"Does that sound fair to you?" Miller asked. "Families that work hard, save or invest in the hope of moving up will be hit with higher taxes. Successful businesses will send more money to the government rather than hire another worker. That same report found the graduated income tax hike would cost the state almost 300,000 jobs."
Miller predicted that if Pritzker gets his way, the state will continue to see outmigration statistics at their current staggering levels.
"I ran for office because we already pay too much to state government," he said. "I ran to represent you and your family. That is why I oppose the graduated income tax hike Gov. Pritzker is pushing. We must stand united against this tax hike. Don't trust the Chicago politicians who say this will only impact the rich. Don't let Gov. Pritzker and Speaker Madigan dig deeper into your wallet than they already have."
Want to get notified whenever we write about
Illinois Policy Institute
?
Next time we write about Illinois Policy Institute, we'll email you a link to the story. You may edit your settings or unsubscribe at any time.
Sign-up for Alerts
Organizations in this Story
More News