Waning Democratic support for Gov. Pritzker's 'fair tax' plan comes as no surprise to Rep. Miller
Illinois State Rep. Chris Miller (R-Oakland) believes that the growing number of Democratic voters voicing their reluctance to buy into Gov. J.B. Pritzker's progressive income tax proposal are simply being honest with themselves.
"I can understand the concern and why they wouldn't be in support of it," Miller told East Central Reporter. "They can see that under this plan everybody gets screwed and before long we all will be paying more in taxes."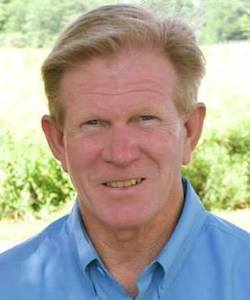 State Rep. Chris Miller (R-Oakland)
Expected voters in at least seven Democratic-led districts seem to share those feelings, with recent polling showing that districts held by state Reps. Terra Costa Howard (D-Glen Ellyn), Karina Villa (D-West Chicago), Mary Edly-Allen (D-Libertyville), Jonathan Carroll (D-Northbrook), Sue Scherer (D-Decatur), Monica Bristow (D-Alton) and Katie Stuart (D-Edwardsville) are either opposed to or split on the plan. Equally noteworthy, voters who said they were aware of the new governor's proposal topped the list of those showing the greatest opposition to it, according to Illinois Policy Institute.
"Whenever Democrats start trying to do something to make things fair, really everyone is about to get screwed," Miller added. "They've been in power forever and what we have to show for it are the worse credit in nation and the highest tax burden. And now they have the gall to talk about more taxes to cover up for their incompetence."
Despite the growing pushback, the Illinois Senate Executive Committee recently voted by better than a 2-1 margin to overhaul the state's constitutional flat-tax protections, setting the stage for the potential enactment of a constitutional amendment that would pave the way for Pritzker's progressive tax.
"What sense does it make to send more money to Springfield when all they've shown is incompetence?" asked Miller, who won in the 110th District in November with 60 percent of the vote. "A plan that would cut spending, reduce fraud and tax less would make more sense."
As it is, the nonpartisan Tax Foundation forecasts even more troubled times for the state under Pritzker's plan in the form of a worsening business climate and raised outmigration.
"Maybe, if they continue to feel enough pushback, they will change their tune with all this," Miller said. "If this legislation passes, I've heard it could cost the state around 300,000 jobs. That would affect so many people. I've been encouraging people to write their representatives about how they feel. As Republicans, we are united against all this bad policy."
The 110th House District includes Clark, Coles, Crawford, Cumberland, Edgar and Lawrence counties.
Want to get notified whenever we write about any of these organizations ?
Next time we write about any of these organizations, we'll email you a link to the story. You may edit your settings or unsubscribe at any time.
Sign-up for Alerts
Organizations in this Story
Illinois Policy Institute • Illinois' State House District 110
More News