Overlooking reform called final straw prompting District 109 House candidate's run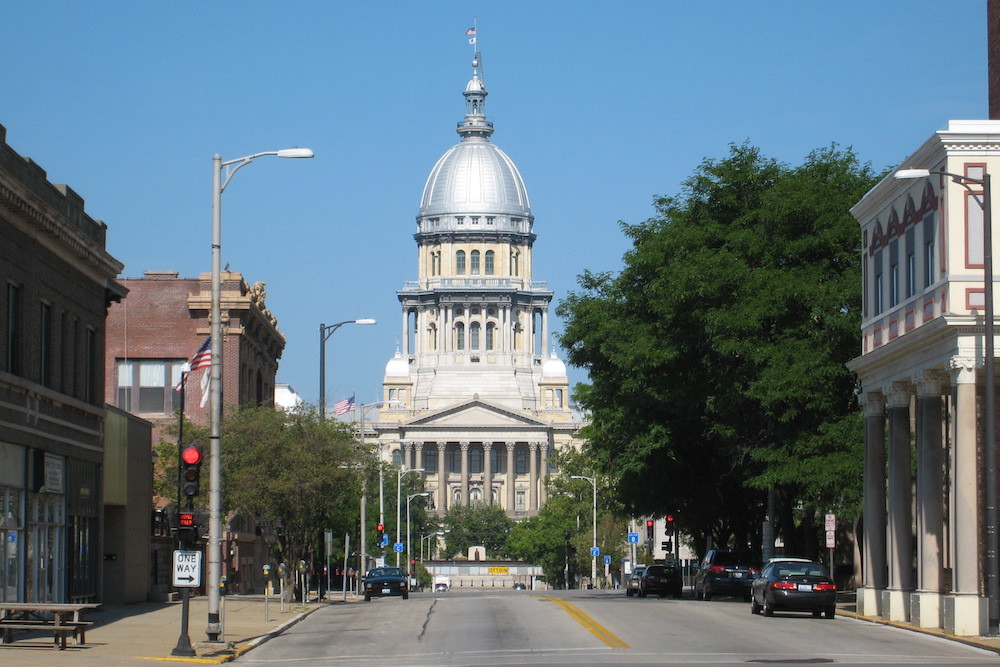 By Éovart Caçeir at English Wikipedia, CC BY-SA 3.0, https://commons.wikimedia.org/w/index.php?curid=10535377
Darren Bailey still shakes his head in disbelief that Illinois lawmakers enacted a record-setting budget for the cash-strapped state without considering reform.
"That July 4 weekend when news of this broke was the final straw for me," Bailey told the East Central Reporter of his decision to run against Rep. Dave Reis (R-Willow Hill) in the 109th District in 2018. "We've got to restore Illinois, and figuring out this tax situation is the biggest issue because the state is losing people and businesses every day."
Darren Bailey
Bailey points a finger at Reis for initially voting in favor of the state's recently imposed 32 percent tax hike despite Gov. Bruce Rauner's stern opposition. In the end, Reis backed off and voted against overriding Rauner's veto after hearing from constituents, but 15 House GOP members still banded with Democrats to pass the new state budget.
"We're taxing and spending our way out of Illinois being the great state it's always been," Bailey said. "We've got to rein in this budget and figure out how to stop all these tax increases and get debt under control."
The owner of a family farm, Bailey says he knows all about accountability and having to make tough decisions. He also served 17 years on the North Clay Unit 25 Board of Education in Louisville, Illinois, including 12 as president.
"I have a desire to work with elected officials on both sides of the aisle, but we've got to be about bringing real solutions," he said.
Bailey said his days are now filled with meeting with local leaders and community people, all in an effort to raise his profile.
"I get out and talk to people so they will know my integrity and know how committed I am to restoring Illinois," he said. "The last few years, my family and I have been content, hoping that things would get better. Now, I know something has to be done, and I want to be a part of it."
Bailey will face off against the incumbent Reis in the March 20 primary.
Want to get notified whenever we write about any of these organizations ?
Next time we write about any of these organizations, we'll email you a link to the story. You may edit your settings or unsubscribe at any time.
Sign-up for Alerts
Organizations in this Story
Illinois State Representative David Reis • North Clay Community Unit School District 25
More News