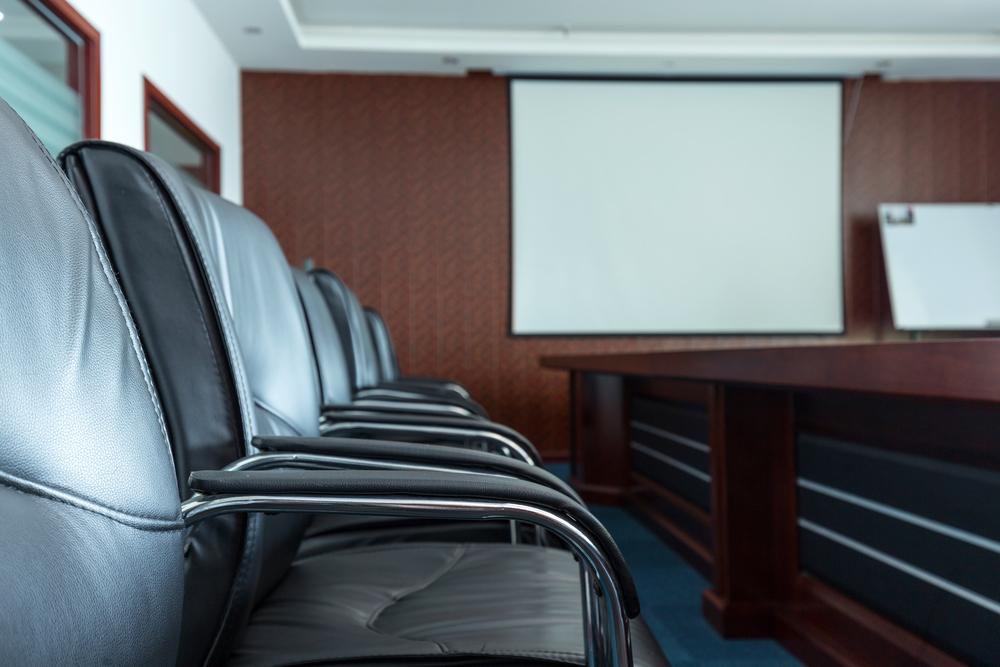 At a recent meeting, the Oblong Village Board approved a Prevailing Wage Ordinance.
The Village of Oblong operates under a mayor/trustee form of government. Members of the board consist of a mayor and six trustees who are elected at large for overlapping terms of four years each. As the policy-making body of the village, the board approves ordinances and adopts resolutions. The village clerk keeps all official records and maintains minutes of all board meetings. The board meets on the first Wednesday of each month at 7 p.m. in the Farley Room, Village of Oblong Municipal Building, 202 South Range St.
Below are the minutes from this meeting, as provided by the board.
Village of Oblong
June 1, 2016
Draft Minutes
The Village of Oblong Board of Trustees met in regular session on Wednesday, June 1st, 2016, in the Farley Room of the Municipal Building.
Members Present: Mayor Pro-tem Rick Catt, Clerk Ladora Boyd, Trustee Dave Hasty, Trustee Jay Haines, Trustee Ken Russell, Trustee Debi Wilson and Treasurer/Deputy Clerk Jan Miller.
Absent: Mayor Randy Rich and Trustee Teresa Fielder.
Others Present: Chief Chad Pusey, Public Works Superintendent Gary Lanter, Chris Dewitt (WTYE/WTAY), Tom Compton (Daily News), Mike McReynolds, J.D. Trimble (President of Crawford County 4H Foundation), Bill Burke (Member of Crawford County 4H Foundation) and Alex Pleasant (Crawford County Development Association).
The meeting was called to order at 7 pm by Mayor Pro-tem Catt; with everyone standing and saying the Pledge of Allegiance.
The Regular Board Meeting Minutes of May 4th, 2016, were approved with a motion by Debi, and a second by Ken. Four (4) ayes, motion carried.
There was one addition to the agenda this month. J.D. Trimble representing the Crawford County 4H Foundation.
There was one Delinquent Water Bill customer at this month's meeting. Mike McReynolds asked the Board if he could pay his delinquent water bill on Friday (6/3/2016). The Board granted his request.
Gary stated that he had been approached by an individual who wanted to know if there was a limit on how long someone could camp out at the park. Gary stated that there is nothing in writing on this issue. Debi stated that the Building/Park Committee will be having a meeting to discuss this matter and will bring recommendation to the next Board Meeting.
Motion by Jay, with a second by Dave, to adopt Ordinance #2016-O-578 "Prevailing Wage Ordinance". Roll Call Vote: Dave – Aye, Jay – Aye, Ken – Aye, Debi – Aye. Motion carried.
Mayor's Comments:
Rick had J.D. Trimble to give his presentation. J.D. stated that he wanted to update the Village Board on what the Foundation was planning for their concession stand. They wanted to move the building from the west side to the east side of the west entrance to the Grandstands. There will be a concrete pad for both the building and the 20'x20' carport cover for sitting area. The Board was in favor of this improvement to the Park.
Rick stated that the Village Board had received a "Thank You" note from the Crawford County Spay/Neuter Society for the Village's donation.
Rick mentioned that Gary is wanting to advertise for Part-time seasonal help due to being shorthanded with summer and vacation time. The Finance Committee will go over the application for the hiring. The Board gave Gary the go ahead to do the advertising.
Reports of Committees:
Police: Chad mentioned that he will be attending Juvenile Officers' Association Conference on June 14th-17th. Chad stated that the Junior Police Academy will start on Monday, June 6 from 1 to 3 pm there is 37 students signed up. Chad said that the week of June 6-10 is Taser recertification training. Chad stated that he had met with representatives from USDA for the matching grant to purchase a new squad car. Chad said there has to be a public meeting, which is a requirement of the grant plus some paperwork. The meeting will be July 6th at 6:45 pm.
Building and Park: Debi stated that she had nothing else to report this month.
Sidewalks and Lights: Dave stated that he had nothing to report this month.
Street and Alley: Jay stated that he had nothing to report this month.
Water and Sewer: Ken asked Gary about the North Grant issue. Gary stated that the individual, who is supposed to be doing the boring has had some problem with another job and equipment breakdown, is to be here tomorrow to work on the issue. Gary stated if the individual does not come he has another individual to contact.
Finance: Jan stated that the auditors had come and there seemed to be no issues come up while they were here. There was nothing else to report this month.
Development: There was nothing to report this month.
Motion by Debi, with a second by Dave, to pay the bills that were on the warranty list and any utility bills, bills that will incur a late charge or reimbursements to employees. Four (4) ayes, motion carried.
There were few other items of business this month. Chad stated that the JPA will be out at the park next week. Jan stated that the quarterly meeting for SECICTA is June 9th, but Ladora and her have not decided whether they will be attending the meeting or not.
Motion by Jay, with a second by Ken, to adjourn the meeting at 7:16 pm. Four (4) ayes, motion carried.
Respectfully submitted
Ladora Boyd, Clerk
E-Mail Us
Village of Oblong