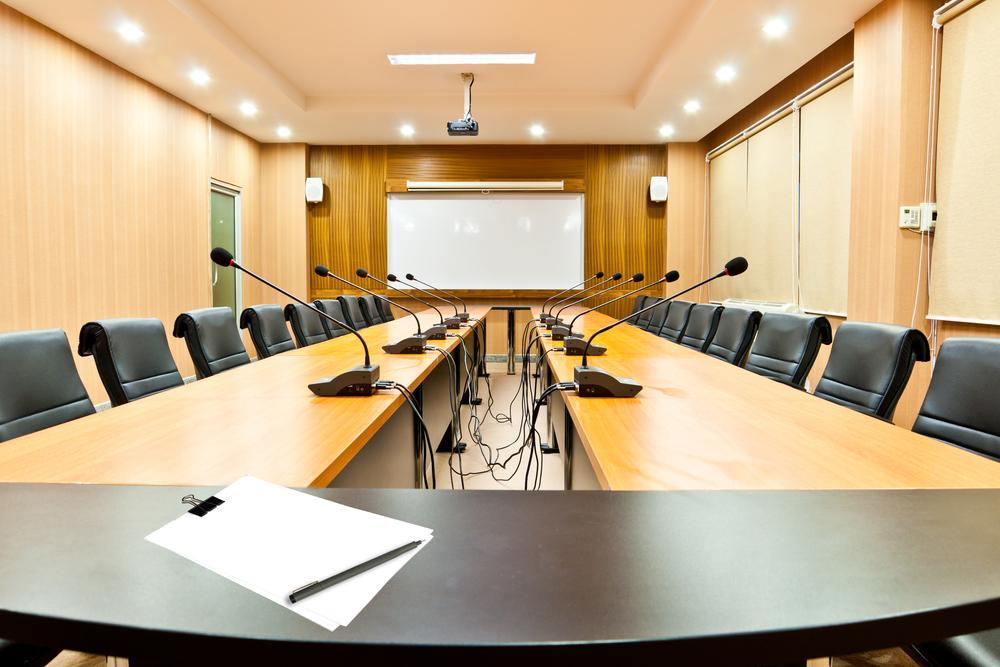 Community Unit School District No. 1 Board of Education met March 11.
Here is the agenda provided by the board:
I. Call to Order and Roll Call
II. Focus on Students and Good News Reports
Recognition
III. Public, Staff Comments or Questions, Written Communications
Consent Agenda Items are routine, non-controversial matters and will be considered together and enacted by one motion and one roll call vote. Any board member desiring to remove an item for separate consideration should request to do so before approval of this consent agenda.
IV. Consent Agenda: Recommended Action Standard Items
A. Approval of the Minutes –
Regular Meeting – February 19, 2020
Special Meeting – February 26, 2020
B. Financial Reports
1. Approval of the Bills & Payrolls, Community Unit District No.1
2. Approval of Activity Fund Accounts
3. Approval/Financial Summary
V. Consent Agenda: Recommended Action Old Business
VI. Consent Agenda: Recommended Action New Business
A. CHS Chorus Overnight/Out of State Trip Request (March 2020)
B. CHS Chorus Overnight/Out of State Trip Request (March 2021)
C. Audit Services
D. Local Legal Services
E. School Legal Services/Special Education/Negotiations
VII. Consent Agenda: Appointment/Employment
Resignations:
CHS Science Teacher (part time), effective end 2019-20 school year
Transfers:
Jefferson School Paraprofessional into Title 1 Paraprofessional Position at Mark
Twain School, effective 3/23/20
Mark Twain LBS1 Teacher to LBS1 Teaching Position at Charleston Middle School, effective 2020-21 school year
Carl Sandburg 1st Grade Teacher to 2nd Grade Teaching Position, 2020-21 school year
Carl Sandburg 2nd Grade Teacher to 1st Grade Teaching Position, 2020-21 school year
Employments:
Jefferson School Custodian (2nd Shift), effective 3/12/20
Carl Sandburg 1:1 Program Paraprofessional, effective 3/12/20
District Transitional Program of Instruction Tutor, 2020-21 school year
Charleston High School - Long Term Substitute, 2020-21 school year
Charleston High School – Dean of Students/Athletic Director, 2020-21 school year
Charleston High School – Social Science Teacher, 2020-21 school year
Charleston High School – Physical Education Teacher, 2020-21 school year
Carl Sandburg School – Elementary Teacher, 2020-21 school year
Carl Sandburg School – Elementary Teacher, 2020-21 school year
Jefferson School – 5th Grade Teacher, 2020-21 school year
CMS Extra-Curricular Assignments
7th Grade Boys' Track Coach, 2019-20 school year
Pom & Dance Squad Coach, 2020-21 school year
Cheerleading Sponsor, 2020-21 school year
CUSD #1 Substitutes/Volunteers, effective 3/2/20
VIII. Superintendent's Report
IX. Recommended Old Business
X. Recommended Action New Business
A. Award Bid Contract – Mowing Services
B. Proposed Job Description/Director of Infrastructural Technology (1st reading)
C. Proposed School Board Policies – First Reading (see attachment)
D. Reduction in Force of Licensed Positions
- 1 FTE Title 1 Teacher Position at Jefferson Elementary School
E. Action on Resolution Reference to Dismissal of Licensed Employee
F. Renewal of Licensed Staff for 2020-2021 School Year
G. Employment/Educational Technology Director, effective July 1, 2020
XI. Closed Session:
Consider information regarding appointment, employment, compensation, discipline, performance, or dismissal of specific employees of the District or legal counsel for the District, including hearing testimony on a complaint lodged against an employee or against legal counsel for the District to determine its validity. 5 ILCS 120/2/(c)(1)
Collective negotiating matters between the District and its employees or their representatives, or deliberations concerning salary schedules for one or more classes of employees. 5 ILCS120/2/(c)(2)
The purchase or lease of real property for the use of the District, including meetings held for the purpose of discussion whether a particular parcel should be acquired. 5 ILCS 120/2(c)(5)
Action Following Closed Session Re: Potential Dismissal of an Educational Support Professional Employee
XII. Additional Information
Building Newsletters
Enrollment Summary
Adjourn
https://core-docs.s3.amazonaws.com/documents/asset/uploaded_file/607684/March_11__2020_Regular_Board_Agenda.pdf