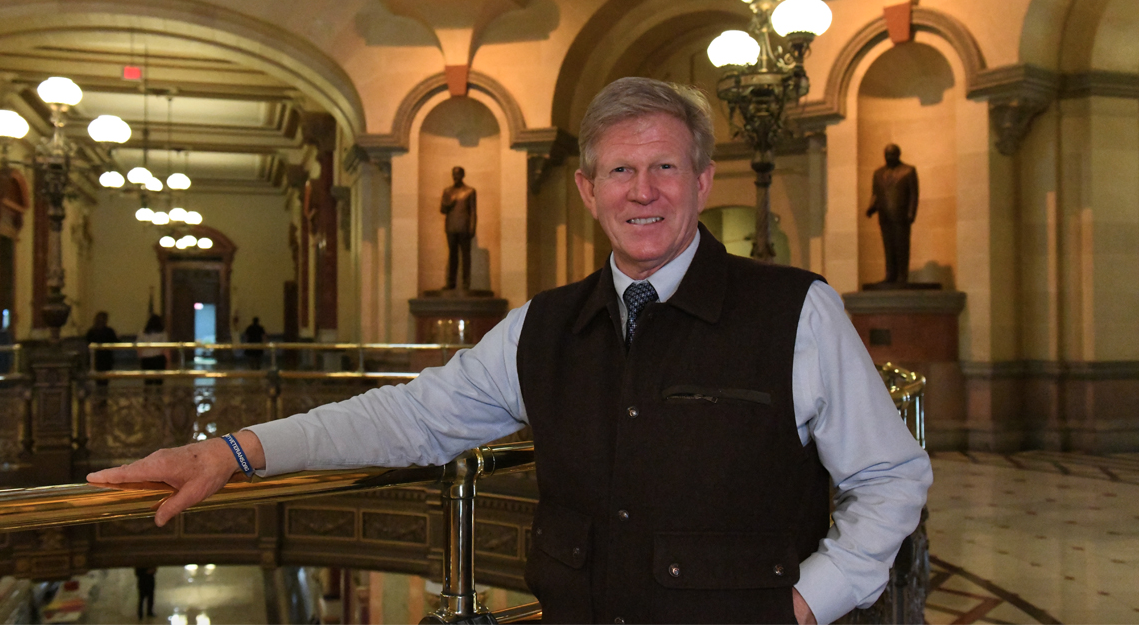 Illinois state Rep. Chris Miller (R-Oakland)
In response to Gov. J.B. Pritzker's State of the State address last week in Springfield, Illinois state Rep. Chris Miller (R-Oakland) emphasized just how important tackling corruption in state government will be in the coming year.
"Illinois still needs significant reforms to address not only our fiscal issues but also the corruption that has plagued our government," Miller said in a statement. "This week we saw the first conviction of an elected official — the result of the ongoing federal investigations into public corruption in Illinois."
Former state Rep. Luis Arroyo (D-Chicago) was charged with bribery last October stemming from a criminal complaint surrounding his lobbying efforts in Chicago in 2018.

Illinois Gov. J.B. Pritzker
Another case that took center stage last week was the ongoing investigation into sexual allegations against former state Rep. Jack Franks (D-McHenry). State police searched the capital offices of Illinois House Speaker Michael Madigan (D-Chicago) last week in connection with the investigation.
During his address on Jan. 29, Pritzker said one of the priorities of his administration is eliminating corruption in Springfield. He urged the state to take action to restore the public's trust in government.
"Now we have to work together to confront a scourge that has been plaguing our political system for far too long," Pritzker said. "We must root out the purveyors of greed and corruption — in both parties — whose presence infects the bloodstream of government. That's why we need to pass real, lasting ethics reform this legislative session."
Miller agreed that restoring trust in the government is critical right now and he says he is hopeful.
"I am optimistic the governor will stand by his word today to make this a priority," Miller said. "To that end, redistricting reform is one clear way we can help root out this culture of corruption and keep elected officials in check. Doing so will not only restore trust in our government but provide the future Illinois families deserve."