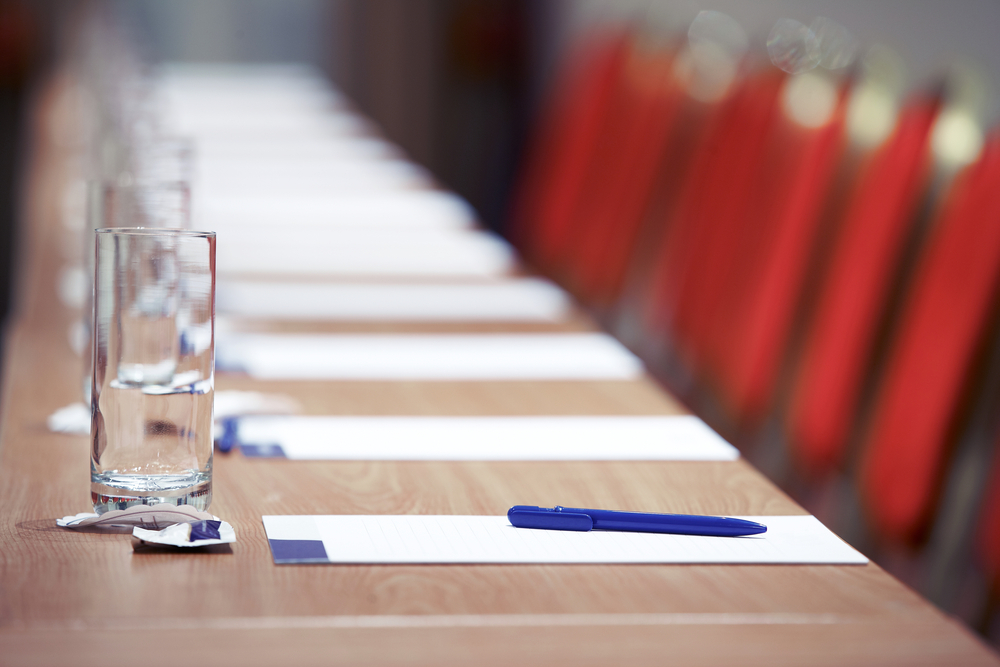 Jasper County Community Unit School District 1 Board met July 15.
Here is the minutes provided by the board:
Following is a summary of minutes of a regular meeting of the Board of Education of Jasper County Community Unit School District No. 1 held in the Board of Education offices, Monday, July 15, 2019. Board members present were Mr. Gordon Millsap, Mr. Jon Fulton, Mrs. Holly Farley, Mr. Jason Kuhl and Mrs. Mandy Rieman. Members absent: Mrs. Melissa Stanley and Mr. Bill Meinhart.
All votes are considered unanimous unless otherwise noted.
Gordon Millsap called the meeting to order.
The agenda was amended by adding a paraprofessional hire to "X Approval to hire Non-Certificated Employees" for the 2019-20 school year.
Mr. Johnson updated the board regarding the building project, he met with the architect and they will be doing survey work soon. The next building committee meeting will be Monday, August 5 at 6:30pm. Mrs. Probst/JCJH/NCHS Principal and Mrs. Guzman/NE Principal gave a School Report Card Update. The schools are working together to raise up scores regarding lowest designation rating. The Junior High will be going to a block schedule, 90 minutes each day in math and 90 minutes each day in English language arts. Teachers have been involved in professional development this summer. The district purchased a new Grade 5 through 8 science curriculum. Grade 6 through 8 will be piloting a new math in focus curriculum for one year. The Junior High will be having their own lunch period, NCHS and JCJH will be on a rolling schedule with 3 lunch periods.
Mr. Johnson read a letter from Board Member Melissa Stanley. "Please accept my resignation as a Jasper County Unit #1 School Board member effective July 14, 2019. It was an honor to sit on this board with each of you and work hard for the betterment of our district for our students and staff." Thank you Melissa for your 4 and a half years as a board member. We will advertise for a vacancy through August 6 and hope to interview the candidates and seat the new member at the August 19 board meeting.
Gordon asked for recognition of guests and public comments. There were none. Jed Earnest had asked to be on the agenda to speak for five minutes but was not present.
Approval of the consent agenda:
Regular and closed session minutes for June 20, 2019.
Bills and payroll.
Presentment of monthly financial reports.
Destruction of closed session recordings for July 20, 2017.
2019-20 Faculty, Classified, Administrator, Title I Parent, Pre-K, Athletic, Volunteer and Medication Handbooks, Newton Elementary and Ste. Marie Elementary Student Handbooks and Extra Curricular Compact.
Josey Hyatt as a NCHS volleyball volunteer beginning immediately.
Donations: Maxine E. Spitler Foundation $2500 to R.E.A.D. program for Grade K-3 reading books provided to Jasper County School District and St. Thomas Grade School students 3 times each school year, Maxine E. Spitler Foundation $2500 to NCHS Technology Programs for a LulzBot TAZ 6 3D Printer and Athletic Boosters for Weight Room Equipment, $2605, Volleyball Tournament Fee $100, Varsity Girls Basketball Tournament Fees $300, Boys Varsity Basketball Tournament Fees $850, Girls Tennis Training Aids $328 and a new Popcorn Machine $914. Much thanks for these donations.
Approval of Kemper CPA Group, LLP of Olney for a 3 year agreement for the district's audit and professional services. Fiscal years ending June 30, 2019, 2020 and 2021.
Approval of surplus equipment from Ste. Marie Storage Shed and 6 NCHS golf bags. Will move forward on the next steps regarding these surplus items.
Approval for five year policy reviews.
2:110 School Board - Qualifications, Term, and Duties of Board Officers
2:140 School Board - Communications To and From the Board
2:230 School Board - Public Participation at School Board Meetings and Petitions to the Board.
2:240 School Board - Board Policy Development
3:10 General School Administration - Goals and Objectives
3:60 General School Administration - Administrative Responsibility of the Building Principal
4:20 Operational Services - Fund Balances
4:90 Operational Services - Activity Funds
5:35 General Personnel - Compliance with the Fair Labor Standards Act
5:40 General Personnel - Communicable and Chronic Infectious Disease
5:130 General Personnel - Responsibilities Concerning Internal Information
5:180 General Personnel - Temporary Illness or Temporary Incapacity
5:310 Educational Support Personnel - Compensatory Time-Off
6:40 Instruction - Curriculum Development
6:110 Instruction - Programs for Students At Risk of Academic Failure and/or Dropping Out of School and Graduation Incentives Program
6:340 Instruction - Student Testing and Assessment Program
7:170 Students - Vandalism
Approval to hire Jordyn Biggs as a Ste. Marie Elementary and Newton Elementary School Counselor and Norma Swisher as a part-time Art Teacher both beginning the 2019-20 school year.
Approval to hire Melissa Stanley and Janelle Kuhn as paraprofessionals, Heather Carey as a full time special education bus chaperone, Tim Bower as Sophomore Class Sponsor and Tammy Bridges as Freshman Class Sponsor all beginning the 2019-20 school year.
Approval for Superintendent Johnson to have hiring authority from today through August 19, 2019.
The board went into executive session at 6:57pm for 5 ILCS 120/2 ( c) (1) – To consider information regarding appointment, employment or dismissal of individual employees, and 5 ILCS 120 /2 ( c ) ( 5) Purchase or lease of real property.
Approval to return to open session at 7:19pm.
Meeting adjourned at 7:20pm.
http://www.cusd1.jasper.k12.il.us/board-of-education/board-meetings/2019---2020-School-Year/July-15-2019-Regular-Board-Meeting#summary-of-minutes