Rep. Miller frustrated by state's endless stream of new taxes and fees – 'It's an American nightmare'
Shutterstock
Illinois state Rep. Chris Miller (R-Oakland) fears that the American dream is not only slipping out of reach of his constituents, but turning into something far more sinister.
"People in my district and some of the other border districts have long been feeling tapped out and as if real estate taxes are so out of control nothing seems right," Miller told the East Central Reporter. "The idea of owning a home use to be the American dream, now with taxes what they are here, it's an American nightmare."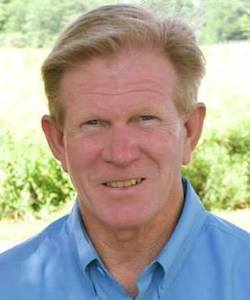 Illinois state Rep. Chris Miller (R-Oakland)
With some $2.1 billion in new taxes and added fees taking effect across the state on July 1, Miller fears things are about to get a whole lot scarier for already stretched-to-the-limit taxpayers. Among the new taxes and added fees to take hold are the doubling of the state gas to 38 cents per gallon, a $1-per-pack increase in cigarette taxes and a three-fold increase in the real estate transfer tax for non-Illinois residents.
With Illinois now home to the second-highest overall gas tax burden in the country, the average motorist can expect to pay $100 more in motor fuel taxes this year as part of Gov. J.B. Pritzker's overall plan of generating $1.3 billion in added revenue.
"All of this because politicians in Springfield refuse to live within their means," Miller said. "All because they refuse to make any reforms and things are just out of control as debt continues to grow."
In all, lawmakers ended the spring session by passing legislation that paves the way for $4.7 billion in new taxes and added fees, and there may still be more to come. Legislators also voted to place Pritzker's so-called "fair tax" on the ballot in 2020 in the form of a referendum question for voters.
While the new governor has promoted the legislation as a form of relief for middle-class taxpayers, critics such as Miller have assailed it as a blank check for Springfield policymakers.
"It's just a Ponzi scheme that they will keep perpetrating on the people as long as they are able to," Miller said. "I tell people you have to watch what people do instead of what they say. They've proven they can't be trusted. I think even Bernie Madoff would be embarrassed by this. Even he had some limitations. With these guys, it never ends."
Want to get notified whenever we write about
Illinois State Representative Chris Miller
?
Next time we write about Illinois State Representative Chris Miller, we'll email you a link to the story. You may edit your settings or unsubscribe at any time.
Sign-up for Alerts
Organizations in this Story
Illinois State Representative Chris Miller
More News