Miller says new gun law targets rural residents
State Rep. Chris Miller (R-Oakland) says his constituents are being unfairly targeted by the new gun dealers licensing bill signed into law by Gov. J.B. Pritzker.
In a press release, Miller said he believes Senate Bill 337 unfairly discriminates against rural residents by mandating that all gun dealers in Illinois be authorized by the state.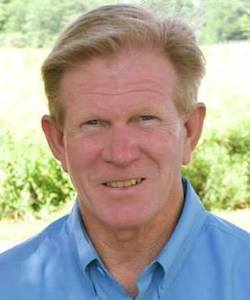 The first bill of its kind passed in the state, the legislation also requires gun shop owners to install surveillance cameras at their businesses and to establish safeguards that include electronic inventory and anti-theft systems, and regular training for employees.
"The notion that this is about public safety is laughable," Miller said. "Instead of punishing legally licensed gun shop owners, we should be focusing on making sure criminals who use guns to commit crimes are prosecuted to full extent of the law. We don't need more gun laws. We need better enforcement of the laws we have, and that is especially true for the city of Chicago."
While Pritzker has deemed the changes as "common sense gun safety reforms," Miller sees them as doing more harm than good.
Miller, who defeated his Democratic opponent, Shirley Bell, in the 110th District with 60 percent of the vote in November, said he is also bothered by what he says is the way Pritzker and Democrats conspired to get the bill passed.
Before leaving office, former Gov. Bruce Rauner vetoed a similar version of the bill, prompted Democrats to hold onto it until Pritzker took over before reintroducing it.
"I sincerely wanted to give the governor the benefit of the doubt, but one of his first acts as governor is to attack law-abiding gun store owners in the 110th District," Miller said. "I am all for bipartisanship, but by signing the gun dealer licensure bill into law, he is establishing from the outset a very hostile stance against Illinois's rural residents. The gun dealers most hurt by the new regulations and the cost associated with these regulations are going to be the smaller dealers located in the less populated parts of the state."
The Illinois Rifle Association has already gone on record with its contention that the up-to-$1,500 license fee will effectively mean the end of operations for some small firearms dealers.
The 110th House District includes Clark, Coles, Crawford, Cumberland, Edgar and Lawrence counties.
Want to get notified whenever we write about any of these organizations ?
Next time we write about any of these organizations, we'll email you a link to the story. You may edit your settings or unsubscribe at any time.
Sign-up for Alerts
Organizations in this Story
Citizens for Chris Miller • House Republican Organization • Illinois House Republicans • Illinois State Rifle Association Political Victory Fund • J.B. Pritzker for Governor
More News