Bailey says new gun dealer rules will hurt Southern Illinois businesses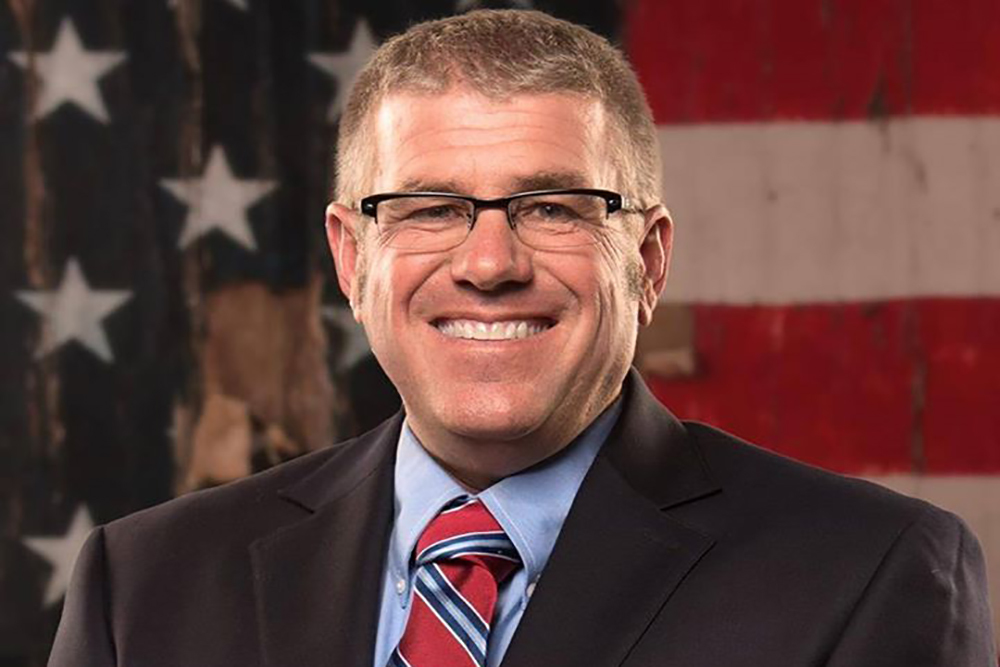 Rep. Darren Bailey
State Rep. Darren Bailey (R-Xenia) doesn't mince words in voicing his total opposition to Gov. J.B. Pritizker recently signing the state gun dealers licensing bill into law.
"It's disastrous for Southern Illinois and will negatively affect a lot of small businesses," Bailey told the East Central Reporter. "Nothing is worth that, especially when you consider this is all just to appease a small group of people who want to do away with guns at all costs."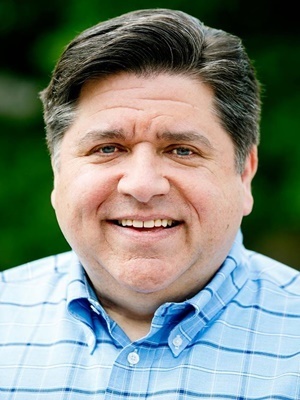 Gov. J.B. Pritzker
Designed to give state officials more control over purchases made at local gun shops, the bill is the first of its kind in Illinois, requiring gun shop owners to secure a state license, install surveillance cameras in their shops and establish such in-house safeguards as electronic inventory and anti-theft systems.
In addition, owners are now required to regularly train employees in such areas as spotting straw gun purchases (purchases made by a legal purchaser to transfer to someone else who cannot make the purchase themselves).
While Pritzker has touted the changes as "common sense gun safety reforms," Bailey argues that they place yet another undue burden on legal gun owners.
"The Second Amendment guarantees us the right to bear arms and not be infringed upon," he said. "I'm of the mind even the FOID (Firearm Owners Identification) card is unconstitutional, as is anything that inhibits us from legally owning a firearm. Our focus should be on making laws more severe for someone who commits a crime to the point they'll think twice before doing it. Taking away everyone's firearms is not the answer."
According to WGN, the Illinois Rifle Association has been even more forceful in its condemnation of the bill, going as far as saying the up-to-$1,500 license fee is meant to force small firearms dealers out of business.
Before leaving office, former Gov. Bruce Rauner vetoed a similar version of the bill saying federal regulations already cover everything outlined its proposals. Democrats strategically waited until Pritzker was in power before bringing the measure back up for a vote.
Bailey, who won election in the 109th District in November with more than 75 percent of the vote, said he is already growing leery of Pritzker going back on his word, particularly where his constituents are concerned.
"He comes out and says he won't forget about Southern Illinois, and one of first things he does is sign a bill that hits at heart of the business community," he said. "As much as we need to be doing in Illinois, it's staggering to me that he went after something like this as a priority order of business. There is a lot of anger and distrust for the administration in these parts right now."
The 109th House District includes all or part of Clay, Edwards, Effingham, Jasper, Lawrence, Richland, Wabash, Wayne and White counties.
Want to get notified whenever we write about any of these organizations ?
Next time we write about any of these organizations, we'll email you a link to the story. You may edit your settings or unsubscribe at any time.
Sign-up for Alerts
Organizations in this Story
Committee to Elect Darren Bailey • Illinois State Rifle Association • Illinois State Rifle Association Political Victory Fund
More News