HSHS ST. ANTHONY'S MEMORIAL HOSPITAL: Partners with Heartland Human Services to offer telebehavioral health services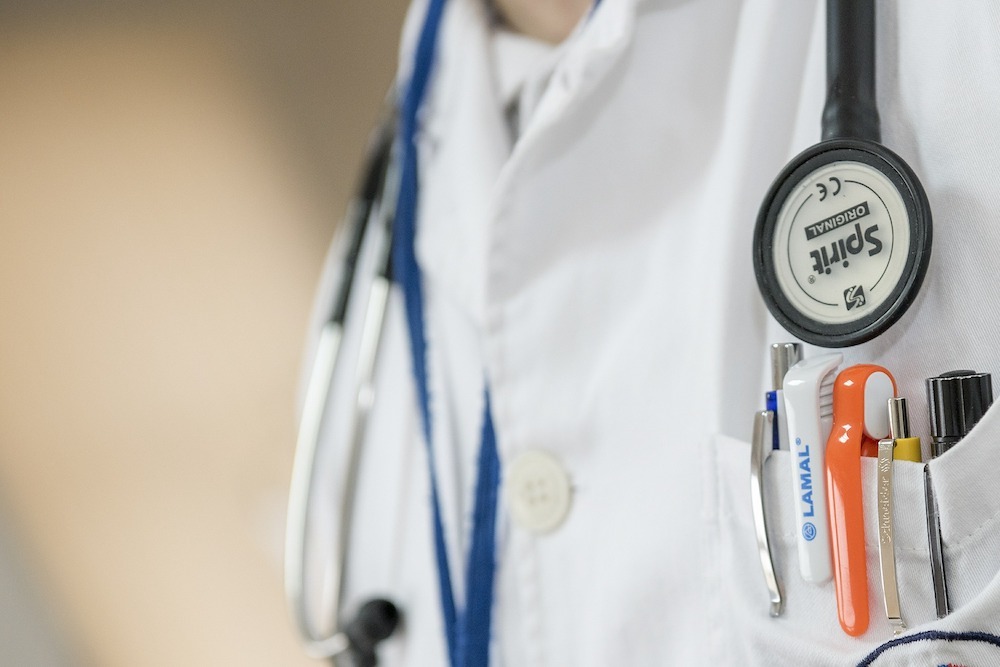 HSHS St. Anthony's Memorial Hospital issued the following announcement on June 7.
Access to behavioral health services has been an ongoing concern for the area for an extended period of time. During the most recent Community Health Needs Assessment conducted by HSHS St. Anthony's Memorial Hospital in Effingham and Jasper counties, when asked what they think are the three most important health problems in the community, over 32 percent of respondents indicated mental health issues, with over 14 percent indicating suicide.
In addition to the expressed need in this community, the State of Illinois budget cuts reduced funding which assisted Heartland Human Services in paying for a psychiatrist to serve their clients. To help alleviate these gaps in behavioral health care, HSHS St. Anthony's Memorial Hospital is partnering with Heartland Human Services to provide funding for a telemedicine psychiatrist, and offering nursing support for the program.
Thanh Thai, MD, serves as a telepsychiatrist through Genoa Healthcare, the leading pharmacy and telepsychiatry provider serving the behavioral health and addiction treatment communities for over 15 years. Dr. Thai is offering telebehavorial health services through a web cam at Heartland Human Services, serving two days a week, Tuesday and Thursday, from 1 to 5 p.m. Tami Cornwell, RN, HSHS Home Care Southern Illinois, assists Dr. Thai by checking in patients, ordering tests needed, and offering support during the telemedicine session. Heartland Human Services continues to offer their outpatient counseling services as well.
Nikki Quandt. MS Ed, LCPC, Executive Director of Heartland Human Services, shared how having a psychiatrist through telemedicine assists their clients and area health care providers. "With the State's budget cuts, a void has been left in our community. Our excellent area primary care physicians can provide care and medications for some of their patients experiencing behavioral health issues. For those people suffering with severe mental health issues, some providers do not feel comfortable providing the high level and multiple medications that are needed to manage their illness," she explained. "Having Dr. Thai available even eight hours a week to help prescribe and regulate the medications of these patients will provide the care they need, while alleviating the burden on our area providers."
Ryan Jennings, MD, Chief Medical Officer at HSHS St. Anthony's Memorial Hospital, explained why St. Anthony's wanted to provide support for this telemedicine program. "Unfortunately, behavioral health services have historically run at a financial loss which makes it difficult for Heartland Human Services to maintain a psychiatrist for their program. We are offering this support for their services to provide much needed care for those struggling with mental illness in our community. This also supports our local area health care providers by providing a resource for them for their patients dealing with complex and severe mental illness," he shared, "As always, HSHS St. Anthony's Memorial Hospital's Emergency Department has the resources to help those with extreme mental health issues that need immediately addressed, but by assisting Heartland in offering these services helps provide behavioral health care in the most appropriate environment, so that they can manage their illness on an ongoing basis."
The telemedicine program launched in January 2018, and it has demonstrated the need for this program. From the launch in January through May, Dr. Thai has seen 57 new patients, and conducted 112 follow-up appointments with those new patients.
For more information about the services offered by Heartland Human Services, visit heartlandhs.org or call 217-347-7179.
Original source can be found here.
Want to get notified whenever we write about
HSHS St. Anthony's Memorial Hospital
?
Next time we write about HSHS St. Anthony's Memorial Hospital, we'll email you a link to the story. You may edit your settings or unsubscribe at any time.
Sign-up for Alerts
Organizations in this Story
HSHS St. Anthony's Memorial Hospital
More News