110th House District candidate Miller: People with power, money have different set of ethics
The case of Sen. Ira Silverstein (D-Chicago) and Denise Rotheimer is getting a lot of attention in the General Assembly, and some seeking seats there are weighing in on ethics in the Capitol, including Chris Miller, a candidate in 110th House District.
After a long time period when the state lacked an appointed inspector general to enforce the legislature's ethics commission, ethics complaints are being reviewed by Julie Porter who, in her new role, is looking at a backlog of issues that some local politicians are criticizing as an insufficient effort to protect whistleblowers and others coming forward with grievances.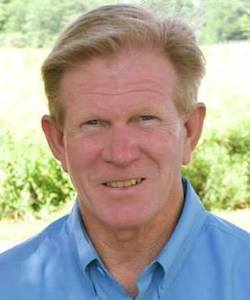 Rotheimer contends Silverstein acted inappropriately toward her, including pursuing her on social media. After a long wait on a resolution, Rotheimer has expressed frustration with a process she feels is not responsive enough to citizens.
A report from the Chicago Sun-Times shows Porter found no instance of sexual harassment, but that "(Silverstein) did behave in a manner unbecoming a legislator in violation of the Illinois Governmental Ethics Act."
Porter characterized the many dozens of digital messages between the two as "flirtatious" but not sexually explicit.
The campaign of Miller had this to say about the matter on Facebook:
"State government isn't set up to serve ordinary people. It is set up to enrich and protect the powerful. This was demonstrated again by the legislative inspector general's decision. I'm running to bring a culture shift to Springfield. To remind the elected officials that they work for us, and should be delivering results for us."
In comments Jan. 31 to East Central Reporter, Miller provided some of his thoughts on accountability for state leaders.
"Obviously, we have a high expectation of our leaders," Miller said, lamenting that sometimes it seems like those in the Legislature aren't held to that high standard.
"It's far too common in this world," Miller said. "There is a different set of ethics for people with power and money."
Miller added that he is speaking with actual voters on the ground and listening to them to better understand what issues are important to his constituency.
Want to get notified whenever we write about
Citizens for Chris Miller
?
Next time we write about Citizens for Chris Miller, we'll email you a link to the story. You may edit your settings or unsubscribe at any time.
Sign-up for Alerts
Organizations in this Story
More News