House District 101 hopeful describes Springfield as the 'wild West'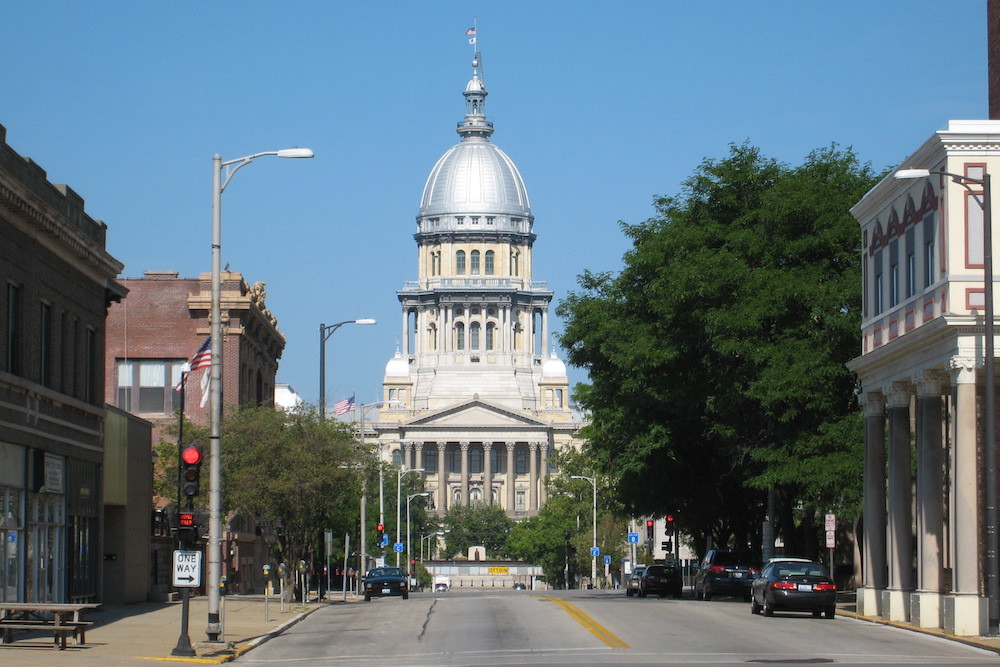 Springfield, Illinois | By Éovart Caçeir at English Wikipedia, CC BY-SA 3.0, https://commons.wikimedia.org/w/index.php?curid=10535377
If it weren't so tragic, the fact that Illinois' Legislature went almost three years without someone overseeing potential ethics violations would be almost comical, Dan Caulkins, who is running to replace retiring Rep. Bill Mitchell (R-Forsyth) in the 101st District said.
"That no one realized the position overseeing ethics for the entire legislative branch was not filled by anyone is beyond belief," Caulkins told the Macon Reporter. "Even now, the whole sense of urgency being expressed is only because they've been exposed."
Dan Caulkins
House Republican Leader Jim Durkin of Western Springs recently introduced legislation to install a hotline as a channel for handling sexual harassment complaints in Springfield. Those duties had typically fallen to what had been the long-empty legislative inspector general position that was finally filled earlier this month by Julie Porter, a former assistant U.S. attorney.
"The second part of this that doesn't make any sense is that there is a full-time staff of other workers in that office that for this entire time have been left to do absolutely nothing," Caulkins said. "For the last three years, it's been like the wild, wild West in Springfield, where there's been no sheriff."
Meanwhile, Durkin has defended his proposed legislation as creating a "safe outlet" for victims in need of counseling, protective services or assistance at any point in the process of filing a complaint.
After House Speaker Mike Madigan (D-Chicago) introduced legislation mandating sensitivity training for all lawmakers, political activist Denise Rotheimer went before Congress to tell her story of alleged harassment at the hands of state Sen. Ira Silverstein (D-Chicago), who has since resigned from the Senate Democrat leadership team.
"This is a failure of leadership all the way around," Caulkins said. "I'm not so against the anonymous hotline idea, but real issues have to be addressed. This critical office can't go three years doing nothing."
Caulkins, a former Decatur City member, said the mere thought of Springfield not operating as voters need it to fueled his candidacy.
"Government being so lackadaisical fires me up," he said. "We need to be electing strong conservatives –responsible people who won't look the other way when it comes to doing the right thing."
The 101st House District spans parts of Champaign, McLean, Dewitt, Macon and Piatt counties.
Want to get notified whenever we write about
Illinois House Minority Leader Jim Durkin
?
Next time we write about Illinois House Minority Leader Jim Durkin, we'll email you a link to the story. You may edit your settings or unsubscribe at any time.
Sign-up for Alerts
Organizations in this Story
Illinois House Minority Leader Jim Durkin
More News