Robinson Public Library District Board of Trustees accepts the resignations of two board members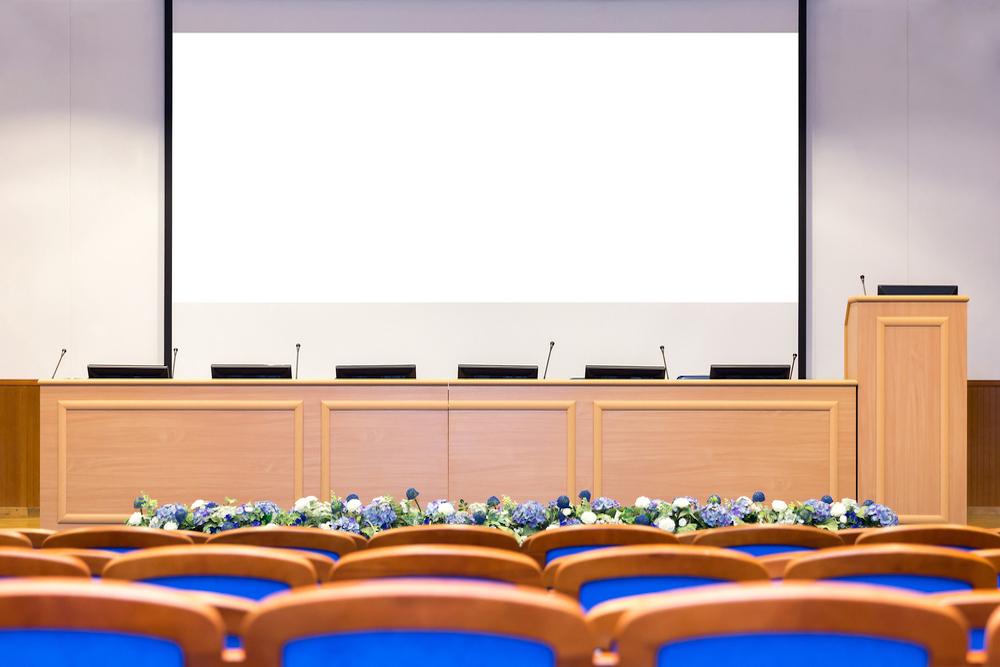 Robinson Public Library District Board of Trustees met Saturday, Oct. 15.
Here are the minutes as provided by Robinson Public Library:
Board Minutes
Minutes from the October 2016 meeting of the Board of Trustees.
Robinson Public Library District
Board of Trustees
October 15, 2016
Vice President Debbie Scott called the meeting of the Robinson Public Library District's Board of Trustees to order at 8:10 a.m. on Saturday, October 15, 2016, in the Carnegie Room of the Robinson Public Library.
Members Present: Debbie Walls, Debbie Scott, Michael Garrard and Wendy Kastner
Members Absent: Bob Laswell, Elmer Hale and Keith Boyd
Staff Present: Breyanna Weaver and Jerry Barker
Public Comments: No public in attendance.
Minutes of the September 2016 Meeting: The September 15, 2016 meeting minutes stand approved as written.
Financials:
1. Check Register: After review, a motion was made by Michael Garrard and seconded by Wendy Kastner, "that the September 2016 check registers are approved." The motion is approved.
2. Aged Payables: The Board reviewed the September 2016 aged payables report.
3. Income & Budget Statement: After Board review, the September 2016 financials are filed for audit.
4. Investments and Reserves: The Board reviewed the District's September 2016 investments, rates, reserves, interest income and check register details.
President's Report:
1. Old Business: Debbie Scott spoke to Larry Keeler about the progress of the new building. He said the new building is waiting on carpet and nearing completion. Debbie emphasized the Board of Trustees needs a new contract for Susie Wesley's building lease before plans for a move may be considered.
a. Other Old Business: -
2. New Business:
a. Resignation of Board Members – Bob Laswell and Keith Boyd have resigned as Board members due to personal reasons.
b. Water Softener – After Board review of the current condition of the Water
Softener equipment, they asked Breyanna to get some quotes on other systems including non-salt. They want to call a special meeting for the decision.
c. Proposed Board Meeting Change – After some discussion on changing the Board meeting to a week night, it was agreeable to table any changes at this time.
d. Other New Business - The Board is interested in recognizing Bob's service by planting a tree on Library grounds in his honor. Also the Mary Woodworth tree is in need of a replacement.
Director's Report:
Goff's Heating and Plumbing has been here working on the water softener a couple of times and worked on a bathroom drain. They will be back to complete the yearly furnace maintenance soon.
Lytle Electric was here to repair outlets and light fixtures (both inside and in the parking lot) that were not working.
Lazerware is working on Internet at Oblong and Hutsonville locations. Breyanna has recently spoken with John Ireland at Oblong High School and we are having the line tested from the school. Lazerware is requesting the school replace equipment and John asked that we make sure it is not the line before they purchase equipment.
We did have an issue with a patron that resulted in our calling the Police. The patron was walked out.
The elevator broke down again and Midwest Elevator arrived yesterday to fix the problem.
Schedule
Oct. 25: Robinson: Silly Safari's Not So Scary Animal Show
Oct. 29: Oblong: Andrew the Magician
Nov. 3: Stuffed Animal Sleepover
Nov. 11: Veteran's Day (Closed)
Nov. 19: Board Meeting
Nov. 24: Thanksgiving Day (Closed)
Dec. 17: Board & Endowment Meetings
Dec. 24: Christmas Eve (Closed)
Dec. 26: Christmas Day Observed (Closed)
Jan. 2: New Year's Day Observed (Closed)
Jan. 18: Martin Luther King Jr. Day (Closed)
Monthly Reports: All reports were reviewed by the Board.
1. Robinson Public Library Children's Report
2. Susie Wesley Memorial Library
3. Hutsonville Public Library
4. Oblong Public Library
Books Ordered in September
November Calendar
Announcements: The next Board Meeting is Saturday, November 19, 2016 at 8:00 A.M.
Adjournment: Vice President Debbie Scott adjourned the meeting at 9:25 A.M.
Want to get notified whenever we write about any of these organizations ?
Next time we write about any of these organizations, we'll email you a link to the story. You may edit your settings or unsubscribe at any time.
Sign-up for Alerts
Organizations in this Story
606 N. Jefferson St.
Robinson, IL - 62454
606 North Jefferson Street
Robinson, IL - 62454
More News