Cumberland CUSD board commends coaches on sportsmanship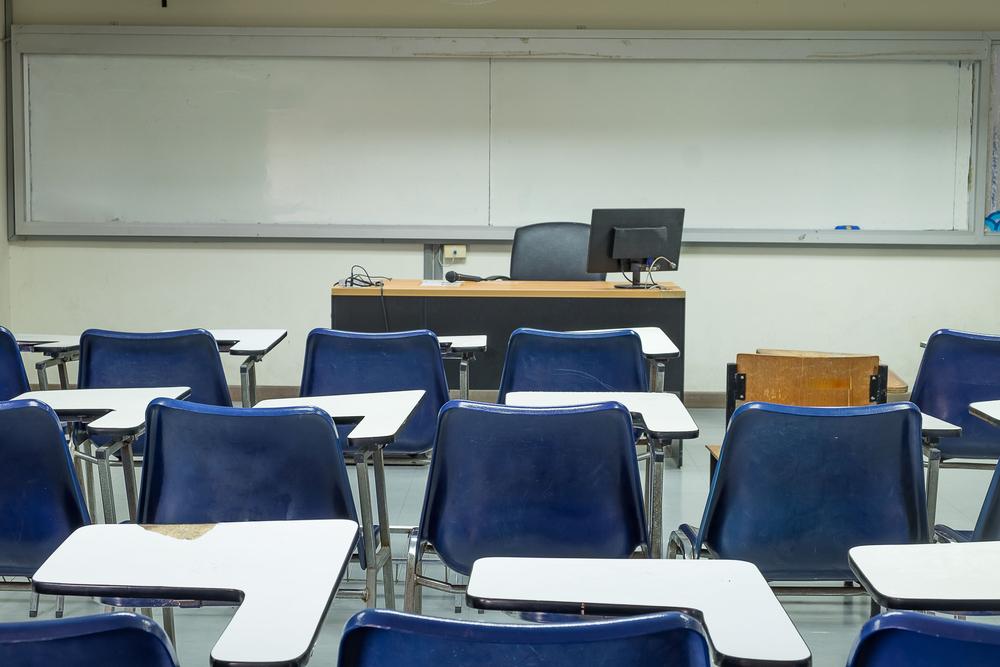 The Cumberland Community Unified School District 77 Board of Education met Nov. 17 to commend coaches for their sportsmanship.
Here are the meeting's minutes, as provided by the board:
Minutes
Regular Meeting
Cumberland CUSD #77
November 17, 2016
The meeting was called to order at 6:02 p.m. by President Jack Ingram. Board members present included Ben Bland, Kim Starwalt, Bob Blade, Anita Hayden, and Pam Ross, administration Todd Butler, Superintendent; Kevin Maynard, High School Principal; Stacy Keyser, Middle School Principal and Daniel Huffman, Elementary Principal. Board member Steve Layton was absent.
President Ingram recognized members of the audience. Those present were Roy Clapp and Sherry Parker.
President Ingram reviewed the Consent Agenda items:
a. Minutes from the regular meeting of October 20, 2016 and special meeting of October 27, 2016.
b. Financial and budget reports
c. Invoices needing approval for payment
d. Substitute list
It was moved by Ben Bland and seconded by Anita Hayden to approve the Consent Agenda A-D. All members present voted "Aye".
Board Report: Mr. Ingram commented on the incredible Veteran's Day program and the students' attention and behavior was wonderful. Anita Hayden felt it was the best assembly yet. The coordination efforts were outstanding by everyone in the district. This assembly has been very beneficial to the students and the district.
High School Board Report
Building Report
1. Thank you everyone who had a hand in helping with the Veterans Day program. It is an excellent experience for our students and staff to be able to show our support for local Veterans.
2. Congratulations to Mrs. Boger, Mr. Ozier and members of the high school band and choir on a job well done at their fall concert on November 3rd.
3. School will be dismissing at 2:10 on November 22nd and there will be no classes on November 23rd, 24th and 25th for Thanksgiving Holiday Break. School will resume on Monday, November 28th.
Extracurricular Activities
1. Fall sports season has come to a close. The volleyball team was defeated in the second round of the regional tournament at Teutopolis by Shelbyville. Football lost its first round playoff game to Decatur St. Teresa. Both the boys and girls cross country team qualified for the IHSA Sectional race in Effingham with Kort McClellan making it to the state meet in Peoria. At the state meet Kort placed 12th overall given him all-state honors. Congratulations Kort on a very fine sophomore season.
2. Winter sports have started practicing. Girls basketball will open season play on
November 15th at Charleston before traveling to Albion on November 17th and then participating in the Newton Thanksgiving tournament over the Holiday. The boy's team will host its annual Thanksgiving tournament on November 21st, 22nd, 25th and 26th. The wrestling team is scheduled for its first match to be at Shelbyville on November 29th. Good luck to all winter teams and coaches this season.
3. Scholastic Bowl has started their season with trips to Breese Mater Dei, Hillsboro and Litchfield. Good luck to the coaches and players of this year's scholastic bowl teams.
Middle School Board Report
Thank you to everyone who contributed to or attended our annual Veterans Day Assembly. We appreciate your helping us teach our students what being a Veteran means and having the opportunity to honor our Veterans and their families.
Our girls basketball team currently has a record of 7-9 for the 8th grade team and 9-7 for the 7th grade team. Our boys basketball season has gotten underway. Please check the school website for upcoming dates to support these teams and our cheerleaders.
Girls volleyball will be starting in early December following the conclusion of the girls basketball season. 6th, 7th and 8th grade ladies are reminded to listen for announcements daily and parents should check the school website and/or Facebook page for announcements, as well.
Musical auditions were held on Thursday, November 10 for the spring musical, The Lion King, Junior. Rehearsals will not begin until after the Christmas break. Thank you to all of the students who auditioned. We will have a great cast and crew for this year's production. Show dates are March 17, 18 and 19, 2017.
The 5th and 6th grade Eco Team competed on Wednesday, November 16 at the Douglas Heart Nature Center and received 1st. Team members are: Ellere Repp, Austen Scott, Mashayla Burson, and Rachel Starwalt.
Dana Stodden, Dawn Paulson, and Denise Reid, education professors from EIU presented a wonderful in-service for our staff and faculty on Wednesday, November 9 on "Close Reading" strategies.
We received this notice from the IESA in regards to our middle school basketball coaches Steve Maroon and Darin Hansen. This is the first time (since my taking over as athletic director) that we have received such an honor! It means a lot that our coaches are recognized and thanks to official Kevin Trapp for taking the time to communicate this to the IESA!
TOLEDO CUMBERLAND COACHES COMMENDED FOR THEIR SPORTSMANSHIP
November 10, 2016 - Submitted by Basketball Official Kevin Trapp
Both coaches for Cumberland Junior High's boys' basketball teams demonstrated excellent sportsmanship during the game on 11/7/16. The coaches were supportive of their players throughout the game by offering encouragement and praising the boys' effort and execution. I didn't hear one negative comment from either of the coaches directed at players or officials the entire night. As an official who works many games, I can say that rarely happens. Behavior like that was refreshing to see. Kudos to those coaches for setting good
examples for their school.
8. Mid-terms will be issued on Thursday, November 17 for the second quarter.
9. Thank you to everyone who contributed to the middle school student council food drive between November 14-18. Your donations help families in our immediate area!
10. The middle school band and choir concert will be on Tuesday, December 13 at 7:00 p.m. in the new gym. Mark your calendar to hear from some very talented musicians and get in the holiday spirit!
11. Congrats to the following students who were chosen based on auditions to participate in the ILMEA music festival on Saturday, November 19 at EIU: Jaykob Archer, Mason Brockett, Claire Jackson, Katie Marshall, Larissa Wellbaum, Charlee Wood, and Andrew Cole.
12. Congrats to the following musicians who will represent the middle school choir at various athletic events by singing the national anthem: Riannon Neidigh, Eleora Hasten, Kaylan Finley, Katie Marshall, Jaelyn Miller, Larisssa Wellbaum, Ivy Ayers, Madison Walsh, Olivia Pruemer, Charlee Wood, Claire Jackson and Shelby Winnett.
Elementary School Report
Our PBIS end of the quarter celebration was held on October 28. Students (96.7%) that did not have any major office referrals got to participate in playing BINGO.
Want to get notified whenever we write about
Cumberland Community Unit School District 77
?
Next time we write about Cumberland Community Unit School District 77, we'll email you a link to the story. You may edit your settings or unsubscribe at any time.
Sign-up for Alerts
Organizations in this Story
Cumberland Community Unit School District 77
More News