Lawmakers opting out of state pension program to ease Illinois' financial burdens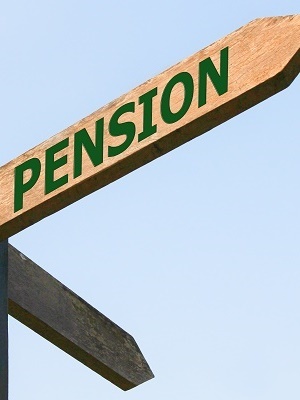 Gov. Bruce Rauner and Senate President John Cullerton (D-6th District) may have agreed on a plan to solve the pension debacle by giving workers a choice in retirement benefits, but some legislators have taken a different approach to solving the pension crisis – not accepting a state pension.
Throughout his 2014 campaign for House Representative, State Rep. Reggie Phillips (R-110th District) took a stance on the pension crisis saying that he would not accept a state pension and insurance benefits that came with his new position if elected. He reiterated his position on the issue soon after he took office.
In a statement released by his office in February 2015, Phillips said that Illinois was one of the "worst funded state pension systems in the nation" because of previous administrations and that he wanted to focus on solving the pension crisis.
"It's just common sense that it's bad policy to add-on more financial obligations when you can't meet those you already have," Phillips said. "I was sent to Springfield to work on solutions to our financial mess. I won't put more stress on our already underfunded pension systems, or add to our insurance costs."
At the age of 67, legislators who have been members of the General Assembly since 2011 can retire and be eligible for benefits after serving a minimum of eight years. After 20 years of service, they can receive up to 60 percent of their final average salary. Legislators who took office before 2011 are eligible for retirement at 62 after serving a minimum of four years and receive the maximum 85 percent of their final average salary after 20 years, with annual cost-of-living adjustments.
Legislators can opt out of the pension program, but those who choose to participate contribute 11.5 percent of their annual salary to the General Assembly Retirement System (GARS). Once a legislator opts out of the pension program as Phillips did, the decision is irrevocable due to administrative rules within the state pension system.
Phillips was not alone in opting out of the retirement system. More than 20 fellow Illinois lawmakers have reportedly made a similar decision in an effort to shrink Illinois' $111 billion unfunded pension liability.
On Jan. 27, Rauner endorsed Cullerton's pension plan in a State of the State address and expressed his belief that the agreement would save taxpayers money. The pension bill is unlikely to be addressed by Democrats, however, until Illinois has a budget.
This isn't the first time a pension bill has been derailed. In 2013, legislation was approved to cut pension benefits. But when unions sued, claiming that reducing retirement benefits was unconstitutional, the Illinois Supreme Court agreed.
Want to get notified whenever we write about
Illinois General Assembly
?
Next time we write about Illinois General Assembly, we'll email you a link to the story. You may edit your settings or unsubscribe at any time.
Sign-up for Alerts
Organizations in this Story
More News