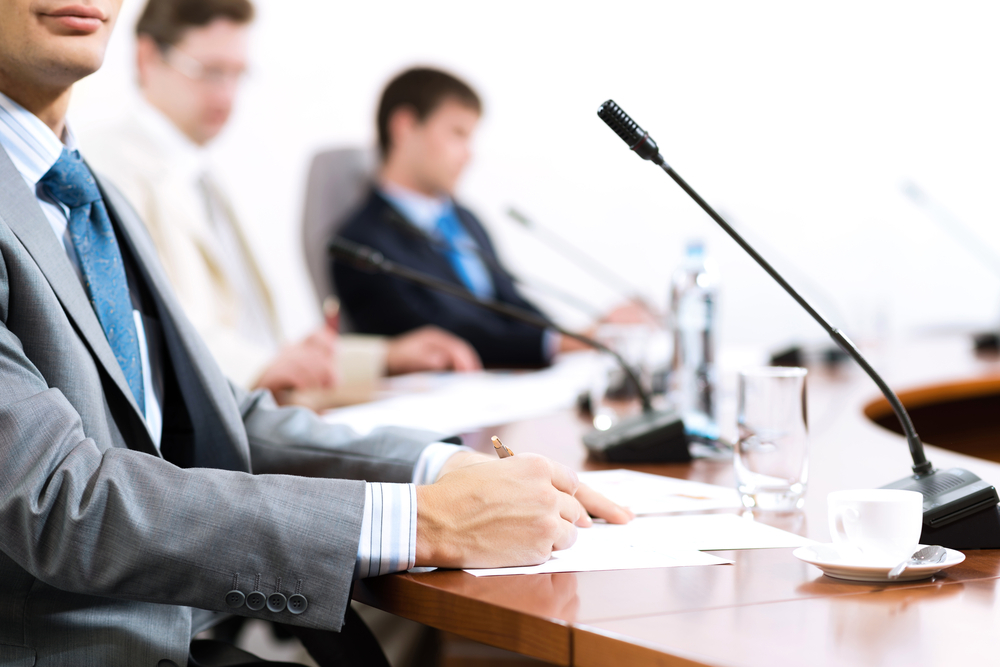 City of Olney City Council met Dec. 9.
Here is the agenda provided by the council:
1. Call to Order
2. Pledge of Allegiance to the Flag - Prayer
3. Roll Call
4. Presentation of Consent Agenda
4-A Approve Minutes of Council Meeting on November 25, 2019
4-B Approve and Authorize Payment of Accounts Payable December 10, 2019
4-C Raffle License: Richland County CEO (RCHS)
4-D Resolution: Dissolve Road Committee Due to Project Completion
4-E Resolution: Cancel the December 23, 2019, City Council Meeting
4-F Ordinance: Amend Title 10 (Vehicles and Traffic) of the City of Olney Municipal Code by Adding Chapter 10.20 (Authorizing the Operation of Golf Carts and Recreational Off-Highway Vehicles on the City of Olney Public Streets) Thereto
4-G Appointment: Brandy McKinney to the Plan Commission
5. Removal of Items from Consent Agenda
6. Consideration of Consent Agenda
7. Consideration of Items Removed From Consent Agenda
8. Presentation of Ordinances, Resolutions, Etc.
8-A Ordinance: Amend Chapter 17.08, Chapter 17.44, & Chapter 17.56 of Title 17 (Zoning) of the City of Olney Municipal Code Pertaining to Adult-Use Cannabis (City Attorney Zuber)
8-B Resolution: Amend the City of Olney Sewer Plant Budget for Fiscal Year 2019-2020 for Digester Lid Repairs (City Manager Barker)
8-C Presentation: Police Pension Board Formal Request for Tax Levy (City Treasurer Guinn)
8-D Presentation: Firefighters Pension Board Formal Request for Tax Levy (City Treasurer Guinn)
8-E Ordinance: Tax Levy (City Treasurer Guinn)
8-F Ordinance: Authorize the Sale of Items of Personal Property Owned by the City of Olney – 2001 Dodge Ram 1500 from the Water Distribution Department (City Manager Barker)
8-G Ordinance: Authorize the Sale of Items of Personal Property Owned by the City of Olney – 1974 Ford F500 from the Street Department (City Manager Barker)
8-H Discussion/Possible Resolution: Calling for Referendum for a 0.5% Sales Tax Increase for Road Maintenance (City Attorney Zuber)
8-I Ordinance: Amend Title 5 (Business Licenses and Regulations) of the City of Olney Municipal Code by Adding Chapter 5.44 (Regulation of Food Service Establishments) Thereto (City Manager Barker)
8-J Discussion/Resolution: Accept Quotes for Liability, Property, Workers Compensation, Auto, and Miscellaneous Insurance Coverages for 2020 (City Manager Barker)
8-K Discussion/Possible Action: Suspend Tourism Grant Program (City Manager Barker)
8-L Discussion/Possible Action: Olney Little League's Request for Portable Toilets Near Fields 7 and 8 in Musgrove Park (City Manager Barker)
8-M Discussion/Possible Resolution: Authorizing Contract for Professional Services with PGAV Relating to Creation of Additional TIF District (RCDC Executive Director Courtney Yockey)
8-N Resolution: Providing for a Feasibility Study on the Designation of a Portion of the City of Olney as a Redevelopment Project Area (TIF District) and to Induce Development Interest Within Such Area (RCDC Executive Director Courtney Yockey)
8-O Discussion/Possible Action: VFW Memorial Placement (Mayor Lambird)
9. Reports from Elected and Appointed Officials
9-A Status Report-City Manager
9-B RCDC Report
9-C Chamber of Commerce Report
9-D Parks & Recreation Board Report
9-E Tourism Board Report
10. Public Comments/Presentations
11. Closed Session: Sale or Lease Price of Real Property; Acquisition of Real Property; Appointment, Employment, Compensation, and Performance of Specific Employees
12. Reconvene Open Session
12-A Resolution: Authorize Destruction of Closed Session Audio (City Clerk Sterchi)
12-B Resolution: Authorize Release of Closed Session Minutes (City Clerk Sterchi)
13. Adjourn
http://www.ci.olney.il.us/Agenda%20for%20Dec%209%202019.pdf