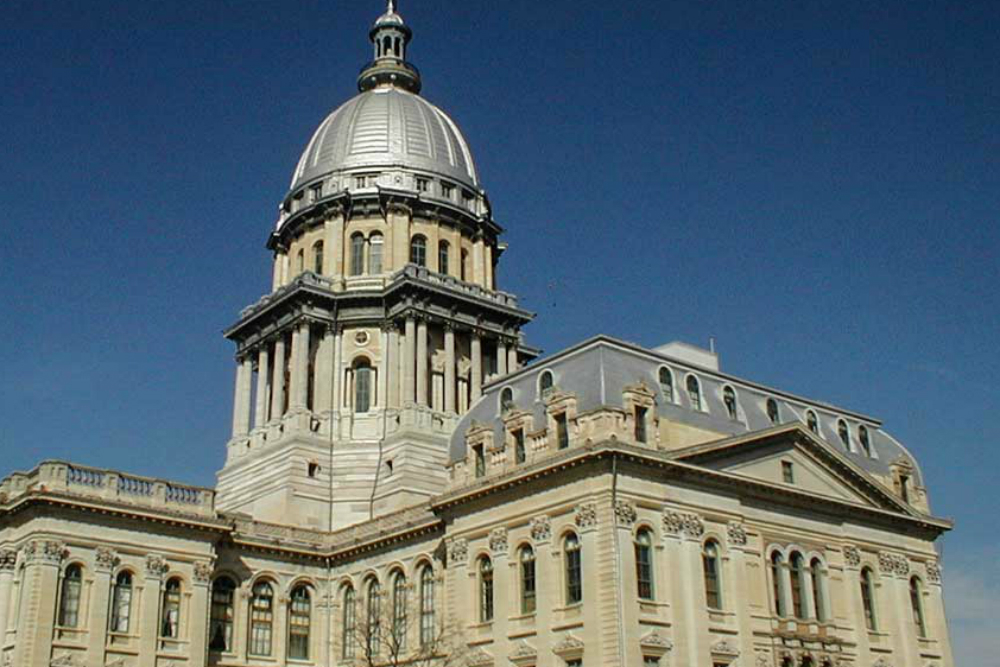 Illinois House Rep. Chris Miller's (R-Oakland) first year in Springfield has left him with a distinct impression of the government's inner workings in the Prairie State.
"It's just like a white-collar crime syndicate," Miller told the East Central Reporter. "The level of corruption is absolutely ridiculous and our inability to pass any legislation with any teeth to it is just a travesty. It's safe to say ethics in Illinois is at an all-time low."
Miller laments that developments such as embattled state Sen. Martin Sandoval's (D-Chicago) recent announcement that he plans to retire at the start of 2020 will not do much to change the overall culture. Sandoval's statement comes as he remains under federal investigation in a probe looking into allegations that he used his power as longtime chairman of the Senate Transportation Committee to profit from an ongoing shakedown scheme.

Illinois state Rep. Chris Miller (R-Oakland)
On the same day that Sandoval formally announced he plans to step down, the Chicago Sun-Time reported that he is also suspected of using his position to land at least two of his relatives on the payroll at the Chicago Transit Authority at the same time he was overseeing the committee that holds influence over the agency. Sandoval is also known to have a son working in government relations for Pace, another state transit agency, and a daughter employed at ComEd, the electric utility company that was recently subpoenaed as part of the ongoing federal investigation targeting Sandoval.
"People serving in public office are supposed to be held to an even higher standard, but when you have people like Sandoval in office the bar for ethics is really low and corruption is extremely high," Miller said.
The first-term lawmaker says he now fears that the so-called ethical reform measures recently enacted to combat the issue will not come anywhere accomplishing what needs to be done.
"We're just blowing smoke with creating things like this task force," Miller said. "The corruption is going to continue and cronyism is going to continue until people step up to vote out the people that clearly need to go."