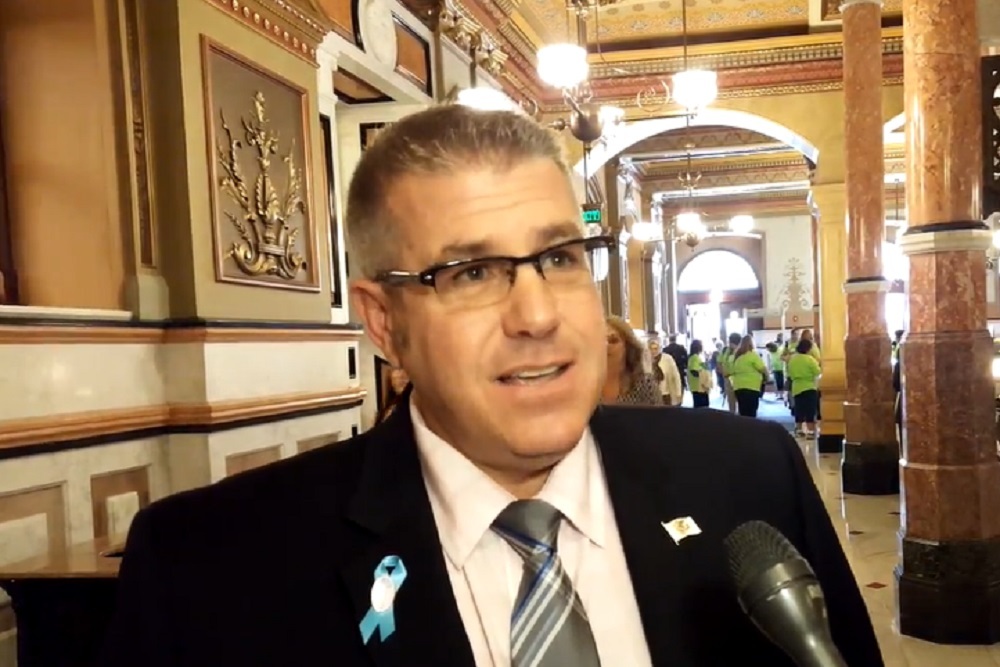 Illinois state Rep. Darren Bailey (R-Xenia) | repbailey.com
Illinois state Rep. Darren Bailey (R-Xenia) is applauding the forced resignation of former state Rep. Luis Arroyo (D-Chicago) as a step in the right direction toward bringing reform to Springfield.
"I commend my colleagues and leadership for taking the steps necessary to facilitate this decision," Bailey said in a press release. "Though this is another sad day for the General Assembly and for Illinois, Arroyo's resignation in the face of these serious charges underscores the critical need for ethics reform."
After 13 years representing the 3rd District in Springfield, Arroyo abruptly stepped down last week after being taken into custody on bribery charges. Federal agents reportedly captured him on tape trying to broker a $2,500-a-month payout with an unnamed sitting state senator in exchange for support on a gambling bill.
Bailey even singled out House Speaker Mike Madigan (D-Chicago) for praise after he joined other GOP lawmakers in stepping forward to call for Arroyo's resignation.
"This shows that the need for ethics reform is not a partisan issue but an institutional need to preserve the integrity of the General Assembly and restore public trust," Bailey said. "I will continue to do my part in this reform effort by sponsoring legislation to shut the revolving door of legislators leaving and becoming lobbyists the next day."
To that end, Bailey has proposed legislation that would establish a two-year minimum waiting period before a former senator or representative could be paid for lobbying work in the state.
"I am co-sponsoring legislation that would ban lawmakers from performing paid lobbying work with local government units while in office," he said. "Currently, members of the Illinois General Assembly are prohibited from lobbying the State of Illinois, but are not prohibited from lobbying local units of government such as counties or municipalities."