State Rep. Miller says policies out of Springfield only work for those 'living in the Land of Oz'
Much to his dismay, state Rep. Chris Miller (R-Oakland) admits that the trend that has most defined his early time in Springfield will most likely not be changing anytime soon.
"In the two months that I've been here, we haven't spent one single day talking about fiscal responsibility," Miller told East Central Reporter. "The last 60 days or so have only been about piling on more debt and growing spending. I'm here to say you can't tax enough to get the state on the road to retiring all the debt until we start to deal with the issue of spending first."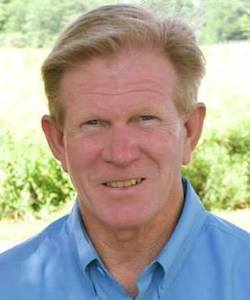 Rep. Chris Miller
Miller said he sees Gov. J.B. Pritzker's latest plan to pump even more money into the pension system of Chicago teachers while essentially short-changing the pensions of other retired teachers across the state as just more unnecessary mistreatment being inflicted upon non-city residents.
"Everything coming from Springfield has been against our way of life down here in Southern Illinois," he said. "Think about it, they've attacked 2nd Amendment rights, pushed for more abortions, sought to legalize dope, pushed the minimum wage to $15 an hour and continue to raise taxes. There's definitely been a pattern."
More recently, Miller, who won the 110th District in November with 60 percent of the vote, said there have also been indications that voters' nerves are wearing thin. He said there were more than 1,600 residents from his district at a recent town hall meeting held on a Sunday afternoon.
"People have about had enough of the blue model, which says that everything is all about taxing, regulations and subsidizing," he said. "Those kinds of policies have never worked and it's like anyone who thinks they would now has to be living in the Land of Oz."
Pritzker's plan to redirect at least $500 million back to the Chicago pension system comes after he insisted on the campaign trail that he wanted to pay more into all pensions.
"Every place we go, people are asking how do they sign off on House Resolution 101," Miller said of the proposal that would make Chicago its own state. "It has everyone feeling as if they've had enough of the Chicago way."
In all, Illinois' unfunded pension liability now tops $135 billion.
The 110th House District includes Clark, Coles, Crawford, Cumberland, Edgar and Lawrence counties.
Want to get notified whenever we write about
Illinois House of Representatives
?
Next time we write about Illinois House of Representatives, we'll email you a link to the story. You may edit your settings or unsubscribe at any time.
Sign-up for Alerts
Organizations in this Story
Illinois House of Representatives
More News