Jobs and families will suffer the consequences of Pritzker's progressive tax plan, warns Rep. Miller
State Rep. Chris Miller (R-Oakland) says he feared things would come to this.
"Anytime you hear Democrats start talking about tax reform, it's always just code for higher taxes and it won't be long before everyone is facing those higher rates," he told East Central Reporter. "This so-called progressive tax they're now pushing is no different. They may be getting a little bit more creative in how they talk about things, but it always leads back to the middle-class having to pay more and being the group that's most hurt."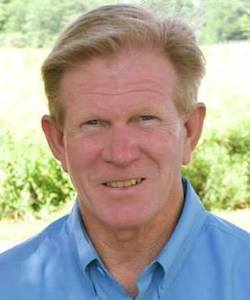 State Rep. Chris Miller (R-Oakland)
An Illinois Policy Institute (IPI) review concludes that the progressive-tax plan now being pushed by Democratic Gov. J.B. Pritzker will almost certainly require raised taxes for the middle-class, and could lead to a loss of more than 30,000 jobs for the state as well as over $11 billion in economic activity. IPI also estimates that revenues generated from the plan could fall short of projections outlined by Pritzker and Democrats for the plan by as much as $2 billion.
"Whenever your economic model revolves around things like envy, greed and ungratefulness, you run the risk of just causing more problems like what we're seeing," added Miller, who won the 110th District in November with 60 percent of the vote. "All a progressive income tax is going to do is put more fuel on the fire of outmigration. These kinds of models dis-incentivize production and creativity."
Even as criticism for the plan continues to mount, Pritzker seems poised to push ahead with a plan he has been touting since his days on the campaign stump. More recently, he and House Speaker Mike Madigan have openly talked about advancing the plan before the end of the current session in Springfield.
Basic tenets of the plan call for lawmakers to amend the state constitution from a flat tax to a progressive one where a greater tax burden would be placed on the rich.
"It's like they're trying to govern by polling and somewhere in their internal filings they're seeing something that tells them creating class envy works for them," Miller said. "The truth is that it's counterproductive to job growth and stabilizing families."
The 110th House District includes Clark, Coles, Crawford, Cumberland, Edgar and Lawrence counties.
Want to get notified whenever we write about
Illinois House of Representatives
?
Next time we write about Illinois House of Representatives, we'll email you a link to the story. You may edit your settings or unsubscribe at any time.
Sign-up for Alerts
Organizations in this Story
Illinois House of Representatives
More News