Halbrook: Illinois should get rid of Chicago
Rep. Brad Halbrook
Veteran downstate Rep. Brad Halbrook (R-Shelbyville) wants to give lawmakers in Chicago the one thing they claim to want most.
"What we're always hearing and being told from them is that we can't survive without them," Halbrook told the East Central Reporter. "If they really believe that, they should be the first ones in line to to jump on this proposal so they can keep all their money and not have to send any of it to any other parts of the state."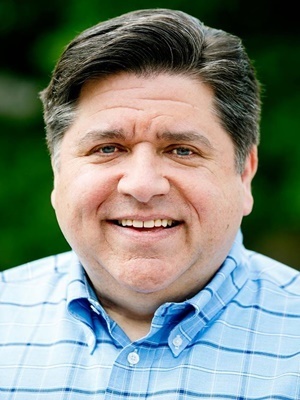 Gov. J.B. Pritzker
Halbrook recently filed a resolution that would see the U.S. Congress declare the city a state separate from the rest of Illinois based on the widening disparities between Illinois' largest city and the rest of state on such issues and policies as gun ownership, abortion and immigration.
"The disconnect is already there between the northeastern part of the state and the Chicago part of Illinois when it comes to things like social and fiscal issues," he said. "Given their population and voting power in Springfield, they're able to dictate policy to their benefit to the whole rest of the state."
While Halbrook said he would not go as far as to say that politicians in Chicago do not care about any residents in other parts of the state, he said their actions are all that really matters.
"We continue to see bill after bill that is socially more liberal than most of downstate, and more fiscally liberal as well," he said.
Halbrook was joined in voicing support for the idea of making Chicago the 51st state by first-term Republican lawmakers Darren Bailey of Xenia and Chris Miller of Oakland.
Halbrook said he can hardly wait to see what Gov. J.B. Pritzker actually proposes in his first budget address, which is scheduled for Wednesday.
"To say the least, it will be interesting," he said. "With the control Democrats have in Springfield, it's hard to predict how far they might actually go when it comes to some things."
Want to get notified whenever we write about
Illinois House of Representatives
?
Next time we write about Illinois House of Representatives, we'll email you a link to the story. You may edit your settings or unsubscribe at any time.
Sign-up for Alerts
Organizations in this Story
Illinois House of Representatives
More News