Miller: Voters say they want Madigan to resign
In the wake of misconduct accusations against another of House Speaker Mike Madigan's staffers, many in the Illinois political arena are calling on Madigan to resign and address the issue of sexual harassment that has been inflaming communities around the country.
However, some of that outrage may be more common in some areas of the state than in others.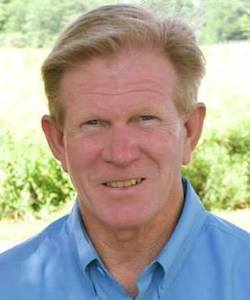 Chris Miller
From the campaign trail, Chris Miller, a Republican candidate for state representative in District 110, has an interesting report about what constituents are telling him in the field.
"What I've been doing is traveling up and down the district listening to voters," Miller told East Central Reporter.
Miller said he asks constituents what they would ask for if he could "wave a magic wand" and make their wishes come true.
Firing Mike Madigan, he said, is often at the top of the list.
However, Miller also said he hears less about the sexual harassment issue from voters and more about economic issues.
"They want (Madigan) fired because he's such a bad leader," Miller said. "They're struggling to pay their bills. They know that they're taking home less money. it's hard for them."
Miller suggested that some of the other palace intrigue around the state house and political drama that goes on to the north is lost on many of the voters in his district -- that's not to say that people aren't paying attention at all, but that they may be less clued into the happenings of the day than residents closer to the Capitol and may be more apt to wade through quick breaking news events and opinion pieces.
"Unless you look at all that stuff every day, you'll miss some of what's happening," Miller said.
In general, he said, voters in the district are keenly focused on economic issues; and while they also may have compassion for those who are reporting ethical lapses in the state house, it's only one of several issues that seem to matter in places like Marshall, Casey and Charleston.
Want to get notified whenever we write about
Charleston
?
Next time we write about Charleston, we'll email you a link to the story. You may edit your settings or unsubscribe at any time.
Sign-up for Alerts
Organizations in this Story
More News