House hopeful sees new class of legislators taking down property taxes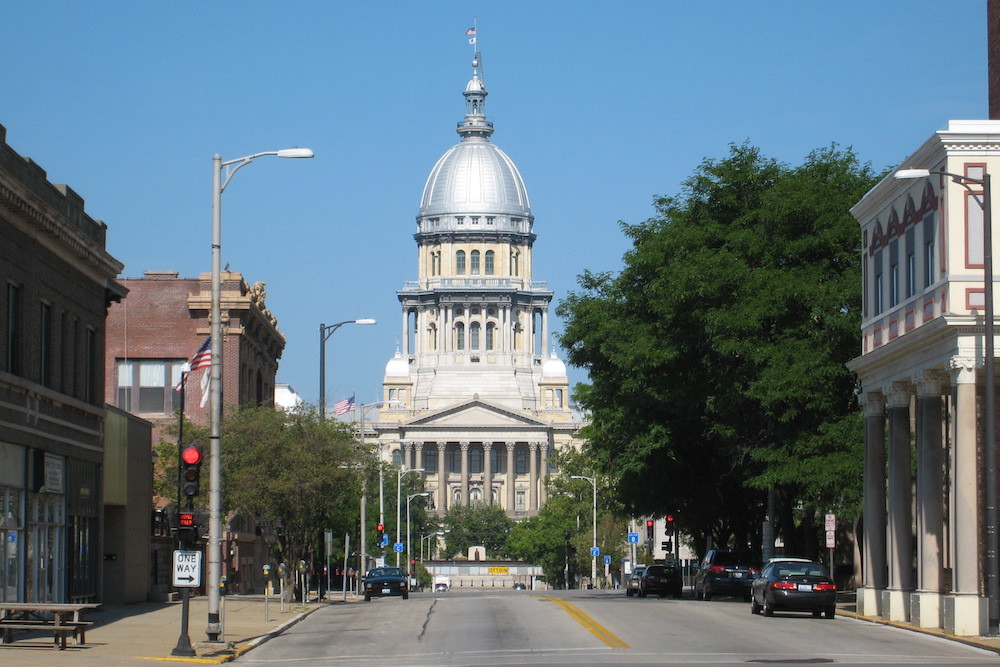 By Éovart Caçeir at English Wikipedia, CC BY-SA 3.0, https://commons.wikimedia.org/w/index.php?curid=10535377
Dan Caulkins calls a new Illinois Policy Institute report that concludes that the state is being crippled by rising property taxes Springfield's worst-kept secret.
"It's been well known for many years that property taxes here are out of line and much higher than other states that surround us," Caulkins told the Macon Reporter. "I've been very vocal over the last 10 years about all the outrageous property taxes that are collected here and the fact that things haven't changed."
Dan Caulkins
A former Decatur councilman, Caulkins is running to replace retiring Rep. Bill Mitchell (R-Forsyth) in the 101st District.
"One of the considerations any business has when deciding whether to locate or relocate a business to a state is the cost of doing business in that state, and property taxes are one of those costs," Caulkins said. "Property taxes are based on the value of the real estate, and whenever you have the type of economy we have here in Illinois, it depresses home values. It's the sort of thing that has widening consequences."
The institute also found that by 2013, residents were dealing with a property tax burden that was 76 percent higher than in 1990. Overall, property taxes are the largest tax in Illinois, with government collecting as much as $27 billion in revenue as recently as 2013.
Over the last century, Illinois property taxes have grown 2.5 times faster than inflation and 14 times faster than the state's population. Since 1990, residential property taxes across the state have grown 3.3 times faster than median household incomes.
"People are leaving, and the people coming are making less than the ones leaving town," Caulkins said. "Meanwhile, real estate values are being appraised at less and less. It's a vicious cycle, but If the economic climate in Illinois was better, the demand for housing would be greater, and we might actually see values going up."
That's where the 70-year-old Caulkins is hoping to come in.
"We are going to have over 25 new members in the House of Representatives in 2018," he said. "My hope is to see this entire freshman class come together on common sense goals. If we can do that and work on sound economic policies where we can fix systemic problems, we can be a big force in turning things around."
At an average of 2.32 percent, Illinois has the second-highest effective property tax rate in the country, trailing only New Jersey.
"The political class and politicians in Springfield have done everything they can to spend us into debt and regulate our economy to death," Caulkins said. "We have to stop driving businesses out of Illinois and do things to keep jobs here."
The 101st District spans parts of Decatur and Logan counties.
Want to get notified whenever we write about
Illinois Policy Institute
?
Next time we write about Illinois Policy Institute, we'll email you a link to the story. You may edit your settings or unsubscribe at any time.
Sign-up for Alerts
Organizations in this Story
More News