Cumberland Community Unified School District No. 77 Board authorizes overnight trip to Springfield for the wrestling team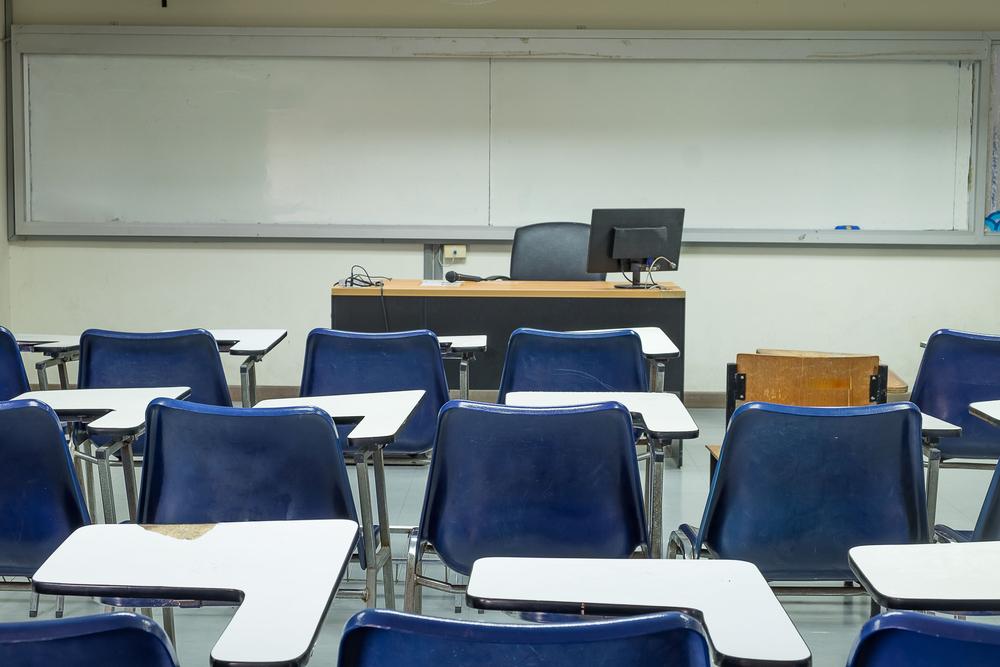 Cumberland Community Unified School District No. 77 Board of Education met Thursday, Dec. 15.
Here are the minutes as provided by Cumberland CUSD No. 77:
Minutes
Regular Meeting
Cumberland CUSD #77
December 15, 2016
The meeting was called to order at 6:00 p.m. by President Jack Ingram. Members present included Ben Bland, Steve Layton, Kim Starwalt, Bob Blade, Anita Hayden, and Pam Ross. Others present included: Todd Butler, Superintendent, Stacy Keyser, Middle School Principal and Elementary Principal Daniel Huffman.
President Ingram welcomed members of the audience. Those present were Sherry Parker, Roy Clapp, Kathy Meeker, and Tom Carr.
President Ingram presented the Above and Beyond Award- Tonight we would like to recognize Tom (Henry) Carr, a 1953 graduate of Cumberland High School, and his contributions to the Creative Writing Club here at CHS. He was nominated by Diann Bomer, one of our high school English teachers. Mr. Carr spoke to the Board. He said we should never give up on any of these kids. They can be or do anything they set their minds to. He thanked the teachers, support staff, administration and Board for their efforts to make the students' lives better. He thanked the Board for the award.
President Ingram reviewed the Consent Agenda items:
a. Minutes of the regular meeting on 11/17/16
b. Financial and budget reports
c. Invoices needing approval for payment
d. Substitute list
e. School Report Card
It was moved by Steve Layton and seconded by Ben Bland to approve the Consent Agenda A-E. All members voted "Aye."
Board Report: Mr. Ingram complimented the administrators, music teachers and students on the great concerts. He also mentioned that the crowd was overwhelming and it was great to see so many people in the audience. It was unfortunate that we weren't able to accommodate so many audience members, but have noted that changes have already been made to the seating arrangements and organizational placement to help give all of our audience members a better viewpoint to enjoy our talented musicians.
High School Board Report submitted by Kevin Maynard
Building
1. Semester exams will be December 20th and 21st. Dismissal on both days will be at 2:09.
2. No School for Christmas break from December 22nd through January 3rd. January 3rd will be teacher institute and students will return back to school on January 4th.
3. Report cards for the second quarter and fall semester will be sent out on January 10th.
4. January 16th No School for Martin Luther King Jr. Day.
Extracurricular Activities
1. Scholastic Bowl has been participating in some early matches this fall and continues to have good success participating against some very large schools.
2. Girls' basketball has been busy with the Thanksgiving Tournament and now is preparing to finish up their December schedule with a game at Neoga on December 12th before playing in the Arthur Christmas tournament December 20th through 22nd.
3 Boys' basketball won their own Thanksgiving basketball tournament with a championship game victory over Charleston. The team played in the St. Elmo Holiday tournament December 13th through December 17th.
4. Wrestling has experienced early season success and will host the Skull and Crossbones tournament on December 17th before participating in the Prairie State Capital tournament December 28th and 29th.
Middle School Board Report submitted by Stacy Keyser
Our music students and directors, Mrs. Boger and Mr. Ozier, did an outstanding job at the annual holiday concert on December 13. Also, the pep band has sounded wonderful at our recent basketball games. It is wonderful to have high school band members come to support the middle school band in this endeavor. Mrs. Boger has provided a high quality middle school ensemble, The Star-Spangled Raiders, to sing the national anthem at many events, as well. These performances are a wonderful extension of our music department and the many talents our students share. Thanks to the Casey State Bank for providing funding for our Star-Spangled Raiders group to get custom shirts for their performances.
The Quest students have completed their entrepreneurship project with Evapco (Stacey Carl and Quentin Owens) in creating ornaments. This collaborative project provided our students with many different business, marketing, financial, communication, and production decisions and experiences. The students took a tour of Evapco and saw how their ornaments were going to be produced. This is another wonderful example of school and community coming together to educate our students beyond the walls of the school. Thank you to Evapco for helping us accomplish this for our students!
The 7th and 8th grade girls basketball teams completed their seasons in the first round of regionals. The ladies and coaches demonstrated a great deal of progress on the court and their final records reflect definite improvement from last year.
Volleyball season has begun and CMS has around 35 girls out for this year's squad. They will begin contest play in January.
Please refer to the athletic schedules to find a time to watch our boys basketball players in action. The eighth grade has chalked up several wins and the seventh grade is showing improvement. This is a hardworking group of young men. Come support them over the next few weeks!
Our in-service on Wednesday, December 14 was used to analyze our recent STAR reading and math tests and make data driven decisions in the classroom setting. We also spent time planning for PARCC testing and reviewing which standards have been addressed in classroom instruction and which ones still need to be covered in order to help our students be even more successful on the upcoming state testing.
The "math team" of teachers for the middle school and Mrs. Keyser will be facilitating a "round table" math discussion at the ROE #11 office in May of 2017. This will be a professional development opportunity for all teachers and administrators in the Region #11 consortium of school. Discussion will be tailored around Eureka Math, its implementation, and what we have learned/witnessed as we have put this curriculum in place. It will also afford others the opportunity to collaborate and communicate their successes and/or opportunity for math instruction improvement.
Cumberland Middle School is blessed to have wonderful students, parents, faculty, and community members supporting each other daily. Thanks for a wonderful first semester of the 2016-17 school year. We would like to wish everyone a Happy Holidays and look forward to starting second semester on Wednesday, January 3 with a teacher institute from 8:00 a.m. to 1:00 p.m. and students will return on Wednesday, January 4, 2017.
Elementary School Report submitted by Daniel Huffman
The students are in the process of taking the STAR Reading and STAR Math tests. They are one tool we use to measure the students' academic progress. This testing has an even more important role this year; it is being used as a component for student growth which is a piece of the teacher evaluation process.
The 3rd and 4th grade classes had their Christmas concert on Thursday, December 15, at 7:00 p.m. in the New Gym.
The Kindergarten Concert will be held on Tuesday, December 20th at 1:00 p.m. in the New Gym. We are trying a daytime concert to utilize the gym more effectively and to help with the busy evening schedules of families. Parents/Guardians will be allowed to take their students home following the program. It is a 2:20 p.m. dismissal day.
The 1st and 2nd-grade program will be held on Tuesday, December 20th at 7:00 p.m. in the New Gym.
We will have early dismissal at 2:20 p.m. on December 20th and 21st.
Christmas Break will begin with a 2:20 p.m. dismissal on December 21st. Classes will resume on January 4. The third quarter will also begin on this day.
The Sarah Bush Dental Group was on campus recently doing check-ups and cleanings on some of our students. Thank you to Diana, Janel, and Whitney for managing the calling down of students and ensuring that academic time was not interrupted when possible during the four day visit. The group will return in March to conduct needed procedures on the students.
There will be a teachers' institute on January 3.
Whitney Edwards, our school nurse, is conducting our vision and hearing screenings this year. She recently completed the 6-day training sessions to be certified.
Many exciting holiday traditions are taking place in the classrooms. The teachers are once again going out of their way to make this an extra special and fun time for their students.
The Preschool classes had a Christmas Sing on Friday, December 16th at 10:15 a.m. and 2:15 p.m. in the Old Gym.
The December 14th ½ day teachers' in-service was spent analyzing the benchmark data that was recently collected from the STAR testing results. Teachers looked at the results and grouped and planned to meet the needs of the students.
Our current enrollment is 417 students in PK-4th-grade. We also house 39 Preschool Project Help students. This time last year the PK-4th-grade enrollment was 424.
We will finish the 1st semester on December 21st. It has been a wonderful semester with many great things happening. A special thank you to all of the teachers and staff members for working diligently each day to provide a quality education for our students. It takes everyone working together to reach goals, and we are halfway there. We are truly blessed with many hard-working, dedicated staff members.
Superintendent Report from Todd Butler
Items discussed by Mr. Butler were the future need for a lawn mower replacement or an option of contracting out lawn care services; the Board feels the district should continue taking care of its own mowing because it would be more affordable. Replacement is needed to the district telephone system as most of the equipment is obsolete, and ERATE network repairs that would be completed prior to this year's online PARCC test were also discussed. Mr. Butler provided information about County School Facility Occupation 1% sales tax.
Action Items:
A motion was made by Anita Hayden and seconded by Pam Ross to approve the Wrestling team overnight trip to Springfield, IL on December 28-29, 2016 for the Prairie Capital Dual Team Tournament. All present voted "Aye."
A motion was made by Steve Layton and seconded by Bob Blade to approve the FFA trip to St. Louis, MO. on February 24, 2016 for the Agricultural Business Fair and Rodeo. All present voted "Aye."
A motion was made by Bob Blade to approve the proposed tax levy. It was seconded by Ben Bland. All present voted "Aye."
A motion was made by Steve Layton to reschedule the January Board meeting date for Thursday January 5, 2017 at 7:00 p.m. and cancel the currently scheduled regular meeting on January 19, 2017. It was seconded by Ben Bland. All present voted "Aye."
Bob Blade made the motion to accept the resignation of Debbie Musielak at the end of the 2016-2017 school year. It was seconded by Kim Starwalt. All present voted "Aye."
Anita Hayden made the motion to post the following teaching positions: High School English/French, High School English, HS Agriculture Sciences and Mechanics, Middle School Girls Physical Education/Health, and Elementary Special Education. It was seconded by Pam Ross. All present voted "Aye."
Ben Bland made the motion to enter into a 3 year intergovernmental contractual agreement for school psychological services beginning next school year with Casey Westfield CUSD C4. It was seconded by Steve Layton. All present voted "Aye."
Steve Layton made the motion to adjourn and it was seconded by Ben Bland. All members present voted "Aye." There were no "Nay" votes.
The meeting adjourned at 6:57 p.m.
Respectfully submitted
Jack Ingram, President
Steve Layton, Secretary
Want to get notified whenever we write about
Cumberland Community Unit School District 77
?
Next time we write about Cumberland Community Unit School District 77, we'll email you a link to the story. You may edit your settings or unsubscribe at any time.
Sign-up for Alerts
Organizations in this Story
1496 Illinois Route 121
Toledo, IL - 62468
More News