Miller warns that more tax hikes will accelerate Illinois exodus
State Rep. Chris Miller (R-Oakland) laments that the soaring property-tax rates Springfield lawmakers place on Illinois residents are not even the worst of an already untenable situation.
"It's gotten to the point where you can't even own a home in Illinois," Miller told the East Central Reporter. "The tax burden is so high that all you're really doing is paying taxes to the government. If you don't believe that, try not paying taxes and see how fast they come calling."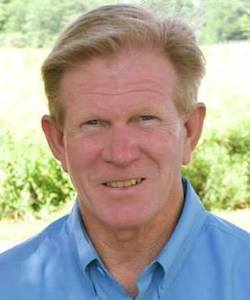 Rep. Chris Miller
With the abuse of the Illinois taxpayer being what it is, Miller said he isn't the least bit surprised to learn for the second straight year that a WalletHub study finds that the state has the second highest property-tax burden in the country, trailing only New Jersey. Researchers found that while the annual taxes on a home valued at $193,500 are nationally in the neighborhood of $2,279, rates in Chicago on a home valued at the same price are nearly double that at $4,476. What's more, the average home in Illinois is valued at nearly $14,000 less than the national average, or around $179,700.
"Too many people in Springfield look at homeowners as just another stream of income," added Miller, who won the 110th District in November with 60 percent of the vote. "What we need to do is cap real estate taxes at 1 percent of fair-market value. That would force the state to live within its means and finally give property owners some level of relief."
Miller said the progressive income tax idea now being aggressively pushed by Gov. J.B. Pritzker will only make a bad situation worse.
"If we don't get our appetite for spending under control across the board, the exodus from this state we've been seeing the last few years will only get dramatically worse," he said. "What we're doing right now with this flawed system is only spending our children and grandchildren into oblivion."
The 110th House District includes Clark, Coles, Crawford, Cumberland, Edgar and Lawrence counties.
Want to get notified whenever we write about
Illinois' 110th State House District
?
Next time we write about Illinois' 110th State House District, we'll email you a link to the story. You may edit your settings or unsubscribe at any time.
Sign-up for Alerts
Organizations in this Story
Illinois' 110th State House District
More News