Miller thinks statewide $15 minimum wage would be a mistake
State Rep. Chris Miller (R-Oakland) says he wonders how many of his colleagues in Springfield have a basic grasp of business economics.
"I sometimes wonder if they know the whole concept of being in business is to make a profit for yourself," Miller told the East Central Reporter. "On top of that, independent business owners take on the burden of going into business for themselves because they don't want someone else telling them what to do."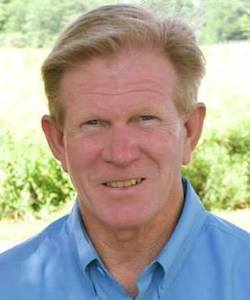 Chris Miller
Miller's recent tirade is sparked by rumors Gov. J.B. Pritzker plans to fast-forward his plan to enact a statewide minimum wage of $15 an hour. According to Illinois Policy Institute, Pritzker now hopes to have such legislation on the books by the time he delivers his budget address on Feb. 20.
No other state has a statewide mandate requiring employers to pay more than $12 an hour.
"I have a real problem with government telling employers what to pay employees," added Miller, who defeated his Democratic opponent, Shirley Bell, in the 110th District with 60 percent of the vote in November. "I think we need to sweep our own porch before we go around telling other businesses how to operate. As state governments go, it's not like Illinois has shown an ability to run its own business."
While the targeted timeline for such an enactment in Illinois remains up in the air, Miller said, in his view the ramifications should be clear to everyone.
"People everywhere across the state are convinced this is a bad idea, especially for downstate business owners that will be forced to shutter," he said. "Springfield has to remember, Illinois is a lot bigger than just Chicago."
Miller points to the way many states enacting increased minimum wages have done so on a regional basis in an attempt to mitigate the damage done in rural areas. The Illinois Retail Merchants Association has come out in favor of adjusted rates and increases based on region.
"I think people are struggling enough, and this kind of thing would only place another burden on them," Miller added. "This will only move more of them to seek to be someplace else where government isn't quite so intrusive and the environment is friendlier to businesses."
The 110th House District includes Clark, Coles, Crawford, Cumberland, Edgar and Lawrence counties.
Want to get notified whenever we write about
Illinois General Assembly
?
Next time we write about Illinois General Assembly, we'll email you a link to the story. You may edit your settings or unsubscribe at any time.
Sign-up for Alerts
Organizations in this Story
More News