Illinois University employees discuss coaching calls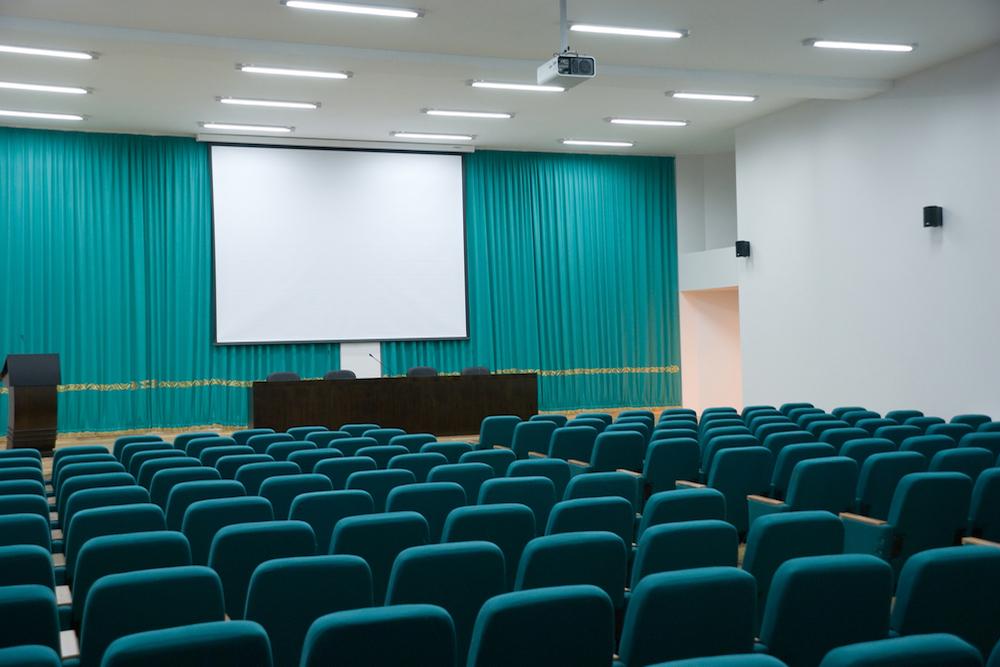 The Illinois State and University Employees Combined Appeal met Aug. 2 to discuss coaching calls.
Here are the meeting's minutes, as provided by the university:
August 2, 2016 SECA Advisory Board Meeting Notes Call to Order: 10:08 a.m. Attendees: Tina Scott (CMS), Jennifer Hogan (CMS), Susan Caimi (HFS), Tom Dede (HFS), Gail Hankins (SUCSS), Lenore Roth (Aging), Michelle Silver (DNR), Charles Gibbons (DOC), Sara Wooley (Comptroller) Charities: Sarah Ford (America's Charities), Lizzy Selzer (Community Health Charities), Linda Moses (Community Shares), Thomas Jacks (EarthShare), Renee Tabor (Global Impact), Jessica Becker (United Way of Central IL), Cori Dyer (ACS), Shelby Darnell (AHA), John Kelker (United Way), Cathy Miller (Independent Charities of America), Theresa Adams (Black United Fund Inc.), Michelle Jensen (Special Olympics Illinois) Gail Hankins made a motion to approve the June 7, 2016 Board Meeting Minutes. Michelle Silver seconded and all approved. This meeting was held at the Department of Transportation Auditorium. SECA Chair Designee Report: Tina announced that Jennifer Varner would be stepping down from the Board after FY16 has ended. Jennifer Hogan has accepted a position at Historic Preservation and will be leaving at the end of this week. Tina will be looking for a replacement for Jen. Finance Committee: There are currently no changes to the Financial Report. At the October SECA Advisory Board Meeting there will be a full financial report. Marketing: Our last marketing meeting was July 18. Everything is in place for the Training and Award Ceremony tomorrow. We will have lunch following this meeting and all will stay and help set up for tomorrow. We discussed Coaching Calls. The first call will August 24 (pre?campaign). Renee Tabor will facilitate the calls and Tina will host the calls. The second call will be Sept 28 (midway through the campaign) and Nov 2 (last day of the campaign). The purpose is to engage the Ambassadors, let them ask questions that they may feel uncomfortable asking in front of a larger group and/or questions, comments that did not come up during the training. This is just another means of support for the Ambassadors Technology: Tom has finished the video for tomorrow. He is updating the website. Anyone who sees anything that needs changed on the website, contact Tom. Charities: Linda Moses(Community Shares) – 2 people from Community Shares will be here today and tomorrow. Theresa and Iris (Black United Fund) – Goodies are in the mail, they are driving down today and have 2 items for door prizes. Shelby Darnell– Julie from American Heart Association will be here tomorrow, items have shipped. Cori Dyer – Crystal will be present from Uway?Chicago and bring goodie bags Kathy Miller is not attending but member charities have been asked to send items. Tom Jacks (EarthShare) will be there and bring items Michelle Jensen (Special Olympics) is bringing items Jessica Becker (United Way) – 26 Black totes, 150 pens and door prizes Sarah Ford ( America's Charities) is bringing bags Renee Tabor (Global Impact) ? is bringing bags, goodies and gifts Renee asked that Charities and Ambassadors be involved in the calls Lizzy Selzer (Community Health Charities brought bags, gifts and cake balls. John Kelker will be in and out due to meetings Tina went over the agenda for tomorrow. For set up today? there are table cloths color coded for the breakout session, the calendars are on the way and lunch will be served at 11:45. The name tags are not pre printed Tina will send out a memo about dressing for the cooler building and the front door is blocked due to construction so everyone needs to use the South entrance. Be here at 7:45 Next Meeting Date: October 4, 2016 10:00?12:00 SRS Board Room The meeting ended at 10:41
Want to get notified whenever we write about
Illinois State and University Employees Combined Appeal
?
Next time we write about Illinois State and University Employees Combined Appeal, we'll email you a link to the story. You may edit your settings or unsubscribe at any time.
Sign-up for Alerts
Organizations in this Story
More News